Injection molding is a manufacturing process for producing parts. It's one of the most popular processes for creating plastic components because it's fast, versatile, and cost-effective. Injection molding can create complex three-dimensional shapes from a wide range of materials that are used in everything from toys, medical devices, and automotive parts all the way up to airplane wings.
what is injecton molding ?
The first step to finding China injection molding companies is to understand what the process entails. Injection molding is a manufacturing process that uses high-pressure injection of heated resin, or plastic, into a mold cavity. The pressure forces the liquid material into every nook and cranny of the mold's surface, creating an exact replica of your designs or drawings.
This method is widely used in industries such as automotive, electronics, and medical field because it allows for mass production without sacrificing quality. In fact, many parts are created using this method by a single machine that operates at speeds of up to 900 cycles per hour!
The heated barrel and rotating screw is fed with material from the hopper.
By heat, friction, and shear force, the material melted by the rotation of the screw is forced through a check valve to the front.
The screw is forced forward from the back end by a hydraulic ram after having been moved forward by the shot of material at the front.
The tool remains closed until the plastic has completely cooled and hardened in the mould tool cavity. This is usually the longest portion of the injection moulding process.
The next moulding is performed by back-moving the screw. The tool opens and the plastic part is ejected. Next, the tool closes, and the injection molding process is repeated at 1.
what customer service they supply?
A customer injection molding service supplier will typically offer a wide range of services to their customers, including design and engineering assistance, prototyping, and low-volume production. They may also offer support during the product development process, helping to ensure that the final product meets the customer's requirements.It includes:
Does it include customer service, If you need customer service,
what hours is it available?
Is the customer service free, or do they charge a fee?
If you need to contact them, what methods are available to you?
Do they have a phone number, email address and/or live chat feature?
What is their response time?
Dose they supply prototyping, and low-volume production?
Does it vary depending on what kind of situation you need help with?
Does the company provide design assistance for free, or do you have to pay extra for this service?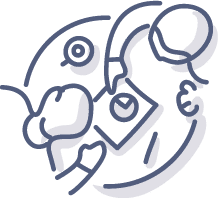 Role of plastic molder
The role of mold manufacturers in China can vary depending on their experience level but generally speaking they are responsible for designing molds based on customer specifications then making sure those molds are able to produce quality parts consistently.
They also perform maintenance work on machines when necessary so that they can continue running smoothly throughout their lifetime with minimal downtime due to repairs needed elsewhere within your facility (such as replacing worn out gaskets).
There may even be other duties involved depending upon how large your company grows over time–but always remember: if something goes wrong during production then it's usually someone else's fault!
How are their injection molding engineers trained?
Does this company have a molding process engineer on staff?
A molding process engineer is a highly-educated expert who can help you design a part that will work well in the injection molding process. If you need help with design, they're the best person to consult.
It is important to know what type of training the engineers have received at your chosen injection molding company. This can be found on their website, so you should take some time to browse through it. If possible, call up and enquire about the training programs offered by this manufacturer before making a decision.
You should also be aware of how long these professionals have been working with the company. This will give you an idea of how experienced they are in this particular industry and also show that they are committed to learning new techniques and improving their skillset over time.
It is also important that you find out how many years they have been in this industry as well as what kind of work experience they have had before joining your preferred injection molding company.
Where are the supplier's manufacturing facilities located?
Where are the supplier's manufacturing facilities located?
This is important because logistics and transportation costs can be significant. The closer your supplier is to you, the less expensive it will be to transport finished goods from their factory to yours.
On the other hand, if your company has manufacturing facilities in different countries (for example, you have a factory in China and sell your product in Europe), then the supplier may be able to offer more support and assistance with logistical issues than if they had no presence outside of China.
How many employees does the supplier have?
A large injection molding company has more resources, experience, and capabilities than a smaller one. For instance, a smaller supplier may not have the ability to provide assembly services for your parts or do secondary operations like anodizing your parts and applying other coatings.
If you are looking for a reliable supplier who provides these types of services as well as injection molding itself, it's important to find a larger company that has those capabilities.
If you want advice on finding a supplier with the right size and capability for your project needs contact us today at [email protected]
Does your injection molder have experience in your industry or a similar one?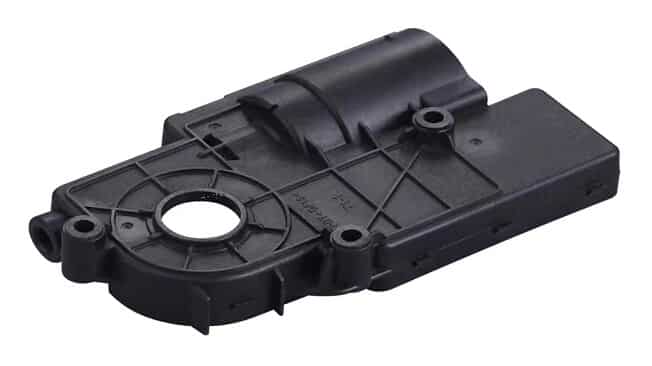 Injection molding companies that specialize in one industry usually have many customers in that industry. If the injection molder does not specialize in your area, ask how long they've been in business and how many customers they have in your area.
Ask your injection molding supplier if they have experience with similar projects. If they don't, ask them if any of their customers have had similar projects and how much experience they have working with those clients.
Ask the injection molder if they can send you a list of references so that you can call some of them to learn more about the quality and service provided by the company.
What are their qualifications to produce products for you?
Is there anything about their experience that makes them better than other companies?
What is their experience with projects like yours?
Have they done similar work for other companies and if so, how did it turn out?
Do they have any photos of past projects that you can look at to get an idea of the quality of their work?
What kind of reputation does this injection molder have in your industry?
Are they well known or do people only know them by word-of-mouth from happy customers?
what Manufacturing ability they have?
When looking for a supplier that can offer a one-stop solution for all of your injection molded parts, consider whether they have the capabilities to provide design assistance and ongoing technical assistance. If this is important to you, then their tooling capabilities are also critical.
Other than injection molding, what other services do they offer?
Do they offer assembly services and secondary operations such as painting or decorating parts?
Do they have contract manufacturing capabilities in related processes such as thermoforming, blow molding, or extrusion?
What about stamping or die cutting?
These are important considerations when determining if this is a company that can provide a one-stop solution for all of your needs.
These are important considerations when determining if this is a company that can provide a one-stop solution for all of your needs.
When evaluating your options for an injection molder, consider their capabilities based on the qualities that meet your needs. You can use these criteria to evaluate injection molding companies based on the qualities that meet your needs. For example, if you need design assistance and ongoing technical assistance, then their tooling capabilities are important to you. In contrast, if you already have production-ready tooling but need additional in-house services including part assembly or decorating, then the location of this third party can be more important than the distance to the toolmaker.
When determining which injection molder is best for your company's production needs, consider all factors before making a decision. A thorough evaluation will help ensure a positive experience with each supplier and give them opportunities for improvement over time as well as allow them to better serve your business once chosen as an official partner who will provide services for years to come!
"I'm glad to inform you that all plastic parts are perfect!!! We are delighted, and therefore there are good chances to continue our relationship for any coming new project."
"Steven is an excellent professional with great knowledge and technical practice."
"Steven is a very detail-oriented project manager and engineer who can solve problems creatively and also provides excellent service. It was a pleasure working with him."
Conclusion
The best injection molding companies are those who have a deep understanding of your industry and the processes involved in fulfilling your needs.
They are able to provide superior customer service and support as well as deliver high quality products on time and within budget. In order to find these companies, you must do research into their capabilities so that you can find one that meets all of your requirements.
This process may take some time but it is worth it when comparing options so that no detail goes unnoticed during this decision-making process!