Attitudes towards China plastic injection molding vary from person to person. If you're looking for an affordable and customizable solution from plastic manufacturer, look no further than Towpworks. Our package is designed to suit both start-ups and large companies, thus making it the perfect option for anyone looking to get into the plastics molding business. We offer a complete solution for the entire process : from design and 3D prototyping to mass production and delivery .
Towpworks Plastic Manufacturer's injection molding design, mold creation, and mold planning are very critical to the plastics production process. The price of molds is often very high even for simple designs for some buyers.But we reduce the development cost and time of custom mold production because we have our own tooling shop that creates only our molds. In addition, we bundle individual orders for individual molds: you don't need to start from scratch if you are working with us, an experienced plastics manufacturer.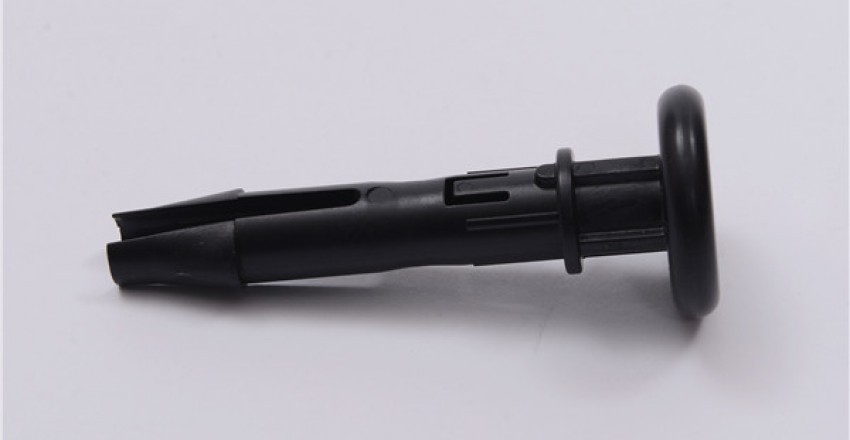 Plastic Part Devolopment Process
Drawing offices undertake a wide variety of work, depending on the industry in which they operate. When a potential client inquires about a project, stages are usually specified from the start to the end.
The purpose of the product will determine many activities associated with it.
Vehicle manufacturers often subcontract many parts to specialists rather than manufacturing them themselves. Both the electricalical and mechanical components of engines must be regulated to ensure compliance with agreed upon specifications.
Furthermore, it must be flexible enough to be installed in specific locations and to operate under specific conditions. End users collaborate with component manufacturers to improve performance and quality.
Drawing And Design Process Of Plastic Manufacturer
With the help of a Plastic Manufacturer, you can narrow down the options and make a smart decision. Clients often struggle to develop tangible ideas for specific products without assistance from a Plastic Manufacturer.
During the development process of a Plastic Manufacturer, the product design authority pour attention into the product specifications, including all requirements the product must accomplish, as well as the degree of configuration control . When designers seek advice in fields outside of their expertise, as well as those where technology is at its forefront, it is likely that they will seek it.
If the company struggles for maximize customer satisfaction, it must decide whether to accept design proposals from them, no matter how carefully prepared a top executive plan is. Despite excellent rewards, this type of company cannot afford to meet all of its labor, money, and service requirements. In some cases, these firms are unwilling to take on minimum risk due to a lack of feasible production capacity.
Design of components (7 days)
Topworks can 
optimize your design
 for cost savings or ensure compatibility with Asian processes by optimizing your design before tooling.
Clients are welcome
to supply 3D files
Parts Prototyping (if necessary)(2 -3 days)
Topworks can utilize Computer Numerical Control (CNC) to produce a machined prototype or 3D printing that you can see and feel to validate the design of your part.
 Client Side
Or Topworks side
Tool Design(3-7 days)
During this stage, your Tooling Information Worksheet is used to design the tool.
Client Side Or
Topworks side
Tool Check and Mold Flow Analysis(1-2 days)
The accuracy of the tool design is validated.
Topworks side or client side
Tool Fabrication(3-8 weeks,it depends)
The tool is precisely fabricated according to the validated design using Computer Numerical Control (CNC), and Electrical Discharge Machining (EDM) technologies)…
First Shots To Client(T1,3-4 days)
The first test shots will be sent via courier soon after the injection molds are made. Once sent, these usually arrive in 2-5 days.
Tool Modifications and
Texturing (3-7 days,it depends)
At this point, Topworks makes any changes to the tool that is necessary to bring it into compliance with the approved specifications. Topworks makes any changes that are necessary (specifically excluding design changes, which are always charged for) free of charge.
In this stage, the texturing process is done, which is usually the last step before mass production.
Mass Production Run or Export 
In this stage, the tool is handed over to the customer or ready for injection molding.
Drawings at this stage should NOT be considered more than provisional. CAD (computer-aided design) is a very strong tool in this stage of primary design, as it helps in thinking through the problems. Experts within the firm should contribute their ideas during this process to determine whether the solution is feasible.
The information, as defined mathematically, can be manipulated and displayed within the system. Once the basic geometry is established , variations are possible. It is possible to reuse sections of previous proposals that were deemed acceptable when creating alternative designs.
Once a designer has finished crafting a design, he or she can print it out for technical staff so that they can give suggestions and comments. The amount of configuration control that should be applied during the early stages of the project is extremely important. In some cases, it is necessary to document in some official format how a decision was made and why it wasn't made (Optional Engineering). To understand how serious a company is about receiving a firm order later, it is essential that the company understands that the order is firm.
An organization's commitment to quality goes beyond its technical capability to manufacture a satisfactory product and also encompasses its financial aspects.
It will be necessary for the customer to approve the preliminary design concept after the preliminary design work is completed. An assembly combining our product and another product will be large in scale. The product dimensions and operational parameters will need to be determined before we spend money on further development.
The next step will be to prepare the working drawings if everything goes smoothly. Right now, we are only trying to make sure that our proposals match the specifications and give the impression that we will be able to deliver our products. Production drawings are not included, only proposals. Currently, we are working on creating working drawings so that we can set up construction methods.
It is imperative that all design elements be considered economically feasible in order to guarantee future supplies. Currently, prototypes or small batches can be manufactured. In this case, we will not use the same methods of production as those that ultimately will be used for manufacturing. Machines can create components that are molded from solids, which eliminates casting costs.
Prototype Of Plastic Manufacturer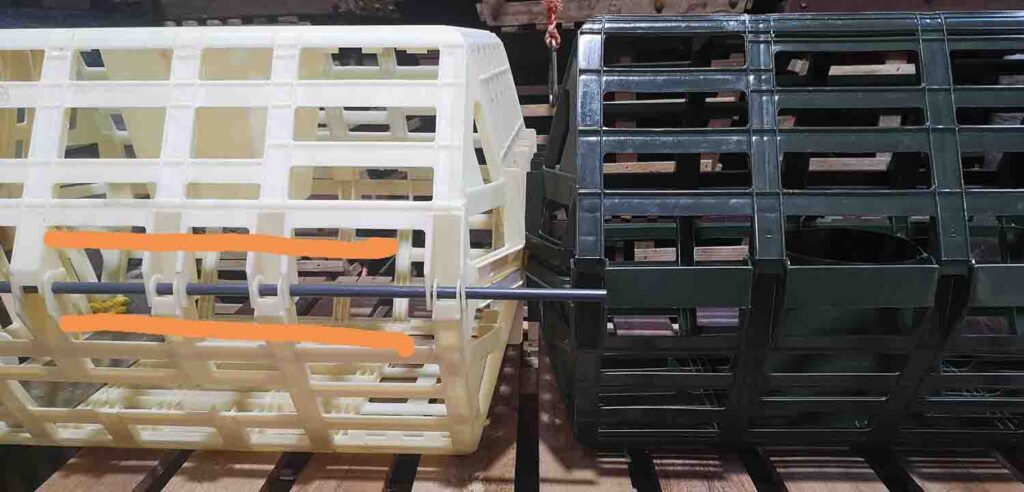 You can build a prototype by testing the functionality of a specification so that you can be sure it's operationally feasible without problem. As a result, you might have to make some design changes. Product tests cover all aspects of a product's life cycle, including shock and vibration testing as well as testing to determine how the product will perform under extreme conditions, such as extreme heat and humidity.
It is necessary to demonstrate that these tests have been conducted corretly in order to verify their validity. To ensure that every technical aspect of our project and each member of our team will be satisfied with the progress made thus far, we need to conduct a design review and analysis. As soon as the prototype has been evaluated and the performance targets have been confirmed, the production drawing can begin.
We will modify the prototype drawings for the full-scale manufacturing processes during production after reviewing the prototype drawings. Making plans for loading and progressing work in the factory is necessary to ensure the plant can be utilized as efficiently as possible. The documentation process must now begin.
Injection molding of Plastic Manufacturer
The final product had to be modified and manufactured after the prototype was built. It is therefore necessary to make sure the specifications remain precise. Once the design of the equipment has been worked in its operational environment and its performance has been thoroughly evaluated, it can be released for full-scale production.
To make a new product successfully, jigs, fixtures, tools, gauges, inspection procedures, as well as equipment to move materials , must be used in addition to machines. It's inevitable that the equipment and plant will eventually experience teething troubles, after which we'll take samples to ensure everything's okay. To enable production to continue at full capacity, downtime must be avoided possiblly.
The future of injection molding industry
According to the study, the global plastic injection molding market is expected to grow from 144,607.11 kilotons in 2023 to 177,464.47 kilotons by 2028, at a CAGR of 4.18% during the forecast period (2023-2028).
Asia-Pacific is the largest and fastest growing market for plastic injection molding market, with countries such as China, India, and Japan being the major consumers in the region. Asia Pacific dominates the global plastic injection molding market .
The plastic injection molding market is segmented on the basis of raw material and application. The major raw materials used for injection molding include polypropylene, acrylonitrile butadiene styrene (ABS), polystyrene, polyethylene, polyvinyl chloride (PVC), polycarbonate, polyamide, and other raw materials. The application areas of injection molding include packaging, building & construction, consumer goods, electronics, automotive & transportation, healthcare, and others .
Packaging is the dominant segment of the plastic injection molding market. Plastic injection molding offers a wide range of solutions in high volume packaging, thin wall containers and bottle molds. Plastic molding not only provides diversified packaging solutions but also reduces plastic consumption, thus making it ideal both economically and ecologically.
The global packaging industry is growing and expanding rapidly. According to a report published by the Packaging and Processing Technologies Institute (PMMI), the total value of the global packaging industry reached $422 billion in 2021. The growth is mainly driven by population growth, sustainability concerns, increasing disposable income in developing countries, retail expansion in emerging economies, and increased demand for smart packaging solutions.
For instance, Japan is one of the third largest and fastest growing e-commerce markets in the world. The country is expected to realize revenues of USD 232.2 billion by 2023 and is projected to grow at an average CAGR of 11.23% during 2023-2028. The growth of e-commerce industry in the country is expected to enhance the demand for packaging solutions.
Similarly, the U.S. is a major player in the retail industry. Five of the top ten largest retail companies in the world are headquartered in the US. According to the Flexible Packaging Association, flexible packaging is the second largest packaging segment in the U.S. with a market share of around 20%.
In addition, the food and beverage industry is projected to potentially reach $25 billion in revenues by 2025, as consumer demand for packaged food and beverages increases in the U.S. and with the rise of food and beverage takeout in the aftermath of the COVID-19 outbreak. As of 2021, the industry is valued at approximately $21 billion, with food packaging accounting for more than 50% of total flexible packaging applications.
Plastic Manufacturer Structure Design
Fast product delivery and on-budget production are two critical elements of manufacturing. Manufacturers and injection molders agree that the design for the manufacturing phase has the most impact on production results. Mold flow analysis and prototype development, part of the part design process for plastic injection molding, can lead to high cost and time efficiencies.
It involves several considerations to ensure that plastic parts are manufacturable from the outset, which can significantly impact critical variables. It's critical to collaborate with your molder this early on to uncover design changes to improve the efficiency of part production and performance. Although some manufacturers don't account for design changes in their timelines, early collaboration may reveal design changes that can be implemented to improve efficiency. A few common design-for-manufacturing elements include:
Materials
Plastic manufacturers often select a standard grade of plastic for a similar application or based on supplier recommendations. However, these resins may not be optimal. In plastic selection, there are many factors to consider, including:
Heat: The stress created by normal and extreme conditions of use and during the assembly, finishing, and shipping processes.
Chemical resistance is a property affecting part performance when solids, liquids, or gases are in contact.
Agency approvals: Standards developed by the government or the private sector for properties like heat resistance, flammability, and mechanical and electrical performance.
Assemblage: During the assembly process at plastic factory, the plastic is bonded, mechanically fastened, and welded.
Finish: Ability of the material to come out of the mold with the desired appearance values, such as gloss and smoothness.
Price: The price of resin, costs of manufacturing, maintenance, assembly, disassembly, and other costs to reduce labor, finishing, and tools.
Access: The availability of resin from the point of view of the amount required for production of plastic manufacturer.
Draft
A draft angle makes it easier to remove a cooled, finished part from a mold . Draft angles are an essential component of injection molding. Minimizing friction during the part release process can achieve a uniform surface finish and reduced wear and tear on the mold at plastic factory.
An angle of the draft is measured according to the direction of pull. Draft angles of at least 0.5° for the cavity and 1.0° for the core are suggested by most design engineers for parts with sufficient draft. The tool must also be designed with more draft if a textured surface is desired and steel shut-off surfaces.
Wall Thickness
The wall thickness of injection molded parts is also an important consideration. An injection molded part from plastic products supplier with a proper and uniform wall thickness is less prone to structural and cosmetic problems.
Most resins have a typical wall thickness ranging from .04 – .150. Yet, it is recommended that you obtain thickness specifications for your material(s) of choice by consulting with an injection molder/design engineer and plastic manufacturer.
Wall thickness should be analyzed during the design process to ensure that parts don't sink, warp, or become non-functional.
Ribs
As ribs are used to reinforce the walls of your injection molded parts without increasing their thickness, they are a valuable component in injection molded parts. Rib design should reduce mold flow length when designing complex parts and ensure that the ribs are appropriately connected to increase the part's strength.
Ribs should not exceed 2/3 of the wall thickness, depending on the material used. WIDE ribs may create sinking and design problems. It is typical for a design engineer and plastic manufacturer to core out some fabric to reduce shrinkage and keep the strength.
If the height of the ribs exceeds 3 times the wall thickness, this could result in the part being short/unable to be filled. Rib placement, thickness, and length are critical factors in determining the viability of a part in its early design phases.
Gate
In a mold part, a gate is a point at which liquid plastic flows into it. Injection molded parts have at least one gate, but they are often produced with multiple gates. Runner and gate locations influence polymer molecules' orientation and how the part shrinks during cooling. As a result, gate location affects your part's design and functionality.
The gate should be placed at the end of a long and narrow part if it must be straight. It is recommended to have a gate positioned in the centre of parts that must be perfectly round.
With the input of your plastic manufacturer team, you will be able to make optimal decisions regarding gate placement and injection points.
Ejector Pin
Mold ejector pins (located on the B-side/core of the mold) are used to release plastic parts from a mold after being molded. The design and positioning of ejector pins should be considered as early in the process as possible by plastic manufacturers. This is even though they are usually a relatively minor concern in the early design phases. Indentations and marks can result from improperly placed ejector pins, so proper placement should be considered in the early phases.
Ejector pins are typically located at the bottom of side walls, depending on the draft, texture, depth, and type of material. You might be able to confirm that your initial ejector pin placement was correct by reviewing the design. In addition, you may be able to make further changes to improve production outcomes.
Sink
Sink marks can appear on the injection molded plastic part during injection moulding when the material shrinks more in thicker areas such as ribs and bosses. In this case, the sink mark is caused by thicker areas cooling slower than thin ones, and the different cooling rates lead to a depression on the adjoining wall.
Sink marks are formed due to several factors including the processing method, the geometry of the part, the material selection, and the tooling design. The geometry and material selection of the part may not be able to be adjusted based on its specifications, but there are several options to eliminate sink areas.
Sinking can be influenced by tooling design (e.g., cooling channel design, gate type and gate size), depending on the part and its application. The manipulation of process conditions (for example, packing pressure, time, phase of packing, and conditions) can also reduce sink. Further, minor tool modifications (e.g., foaming or gas assist) can reduce sink. It is best to consult your injection molder and plastic manufacturer regarding the most effective method to minimize sink in injection-molded parts.
Parting Lines
For more complex parts and/or complex shapes, it is important to note where the parting line is located.
Having your design shared with your injection molder can greatly influence your finished product's production and functionality since designers and molders tend to evaluate parts differently. The challenge of parting lines can be addressed in several ways.
It's important to be aware of the importance of the parting line when designing your initial concept, but you are not limited to that. You may be able to locate other possible locations using CAD software and mold flow analysis. When you work with an injection molder, they keep your part end use in mind and help you determine where the parting lines should be placed.
Special Features
It is essential to design plastic parts so that mold tools can open them and eject them without difficulty. Injection molds release parts by separating the two sides in opposite directions. A side action may be necessary in some instances, where special features such as holes, undercuts, or shoulders prevent the release from occurring.
Coring is pulled in a direction opposite that of mold separation as a side action. In some cases, costs may increase due to this flexibility in part design.
When designing and developing a product, you (plastic manufacturers )were having the right injection molder, and engineer on your side is essential. You can avoid many issues by working with them. In integrating these elements into your product design process and working with a plastics engineer who has experience with these materials, your goal will be to get your product to market as quickly and cost-effectively as possible.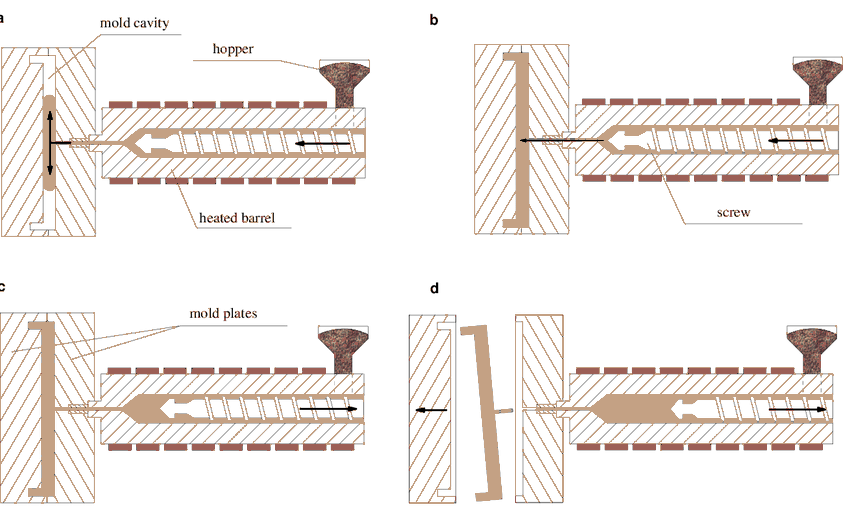 Plastic Manufacturer Injection Molding Process
| steps | brief |
| --- | --- |
| Clamping | Injection molds are closed with tremendous force before the plastic is injected into them, preventing any opening during injection and ensuring that the mold does not open when the plastic is injected. |
| Injection | Generally, raw plastic materials are placed in the feed zone of a reciprocating screw in the form of small pellets when they are fed into an injection molding machine. When the screw conveys the plastic pellets through heated areas of the barrel, the plastic pellets become heated by both temperature and compression. Injection of plastic into the screw's front is done using a tightly controlled dosage since that will be what becomes the final part. The machine injects melted plastic into the mold after the proper dosage reaches the screw and the mold is fully clamped, pushing the molten plastic into the cavity under high pressure. |
| Cooling | The molten plastic begins to cool directly upon contact with the mold surfaces. After the plastic part has been molded and cooled, it solidifies into its final shape and rigidity. Plastic molded parts require different cooling times based on the material's thermodynamic properties, the wall thickness, and the part's dimensions. |
| Ejection | The screw will prepare a new injection of plastic after the part has been cooled inside the mold and the clamp is removed to open the plastic injection mold. The machine is equipped with a mechanical mechanism to eject the plastic injection mold part. The molded part is removed from the mold, and the mold can be used again for the next part after the new part is fully ejected. |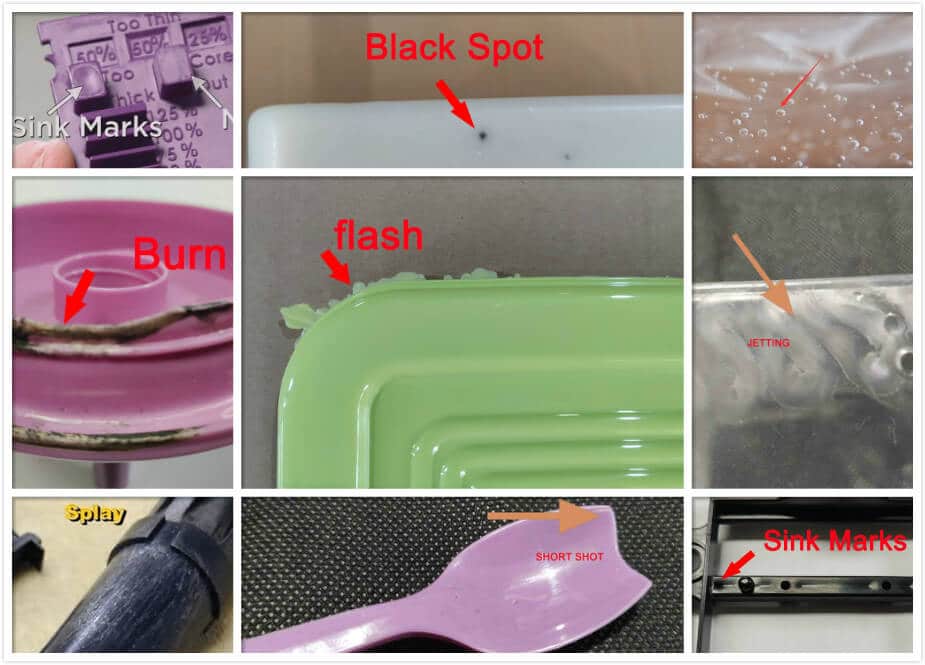 Plastic Manufacturer Troubleshooting
| PROBLEM | REASON |
| --- | --- |
| 1. Short shot | The plastic parts made by plastic injection molding companies have irregular and incomplete edges. It usually occurs at the farthest point of the gate, the roots of thin and long ribs. |
| 2, Shrinkage |  Occasionally, a place 1. when the material thickness is uneven, 2. thick section of injection molded part, 3. boss and rib section. Due to shrinkage, the plastic parts develop dent, uneven, and wavy under low light |
| 3, Flash |  A part edge with an extra thin layer of plastic is often found in the following locations 1. Parting line; 2. Moving core; 3. Ejector pin position, boss position, hole position, snap location |
| 4. Bubbles |  The bubbles on the plastic surface are of a different color from the surrounding colors and are typical 1. bubbles caused by gas, air, and water-gas that are not released in time. 2. bubbles caused by shrinkage. The bubbles in the transparent part are particularly distinct. |
| 5. Weld line |  When multiple molten flow fronts coincide with each other, a deep weld mark appears on the surface of a plastic part. This most commonly occurs at the confluence of multiple molten flow fronts. |
| 6, Burning | it is not a flat surface. It is usually dark or black spots; usually, they are found in sections where it is difficult to fill and trap the gas easily. |
| 7, Black spots | black impurities are evident on the surface of the plastic parts, mainly caused by the use of mixed materials. |
| 8. Discoloration |  The slight difference in color between the actual plastic part and its required color is very apparent, and it is generally because the pigment is incorrect, the mix ratio is incorrect, or the mold is set at the wrong temperature. |
| 9. Wrinkles |  The plastic parts show wavy lines on the surface caused by the cooling of the resin flowing. |
| 10. Deformation |  The plastic parts have distortions, undulations, curves, and this is particularly common in the bosses, ribs, and round-shaped injection parts. These are especially common to PP injection molding. |
| 11. Wrong materials |  In contrast to the specified materials, the one here can be identified by checking out the packaging label, the density, the burning continuity, the color of the flame, the color of the smoke, and the length of flames. |
| 12. Stick to the mold | Incomplete plastic part staying in the cavity, in contrast to short-shot, or due to the lack of designing the mold ejector system, the plastic part is hard to be ejected from the cavity, generally in thin-walled areas, bosses, and snaps. |
| 13. Scratch | The surface of the plastic parts rub against the surface of the cavity during the ejection so that a lot of them have scratches on the surface. |
| 14, Over-flow | It is caused generally by cavity damage and occurs on the active section, bosses, ejector pins, and parting surface. |
Plastic Manufacturer Maintenance
The good quality parts have been produced with excellent molds, which begin to wear over time like any other tool. Maintaining a mold is a big investment in precision, so best quality parts can be produced.
Keeping things in good shape means paying close attention to details in order to identify and prevent problems before they happen. Keeping a work log of all maintenance issues that occur, as well as maintaining the tool periodically as it is used, is an easy and straightforward way to achieve this.
Providing customers with guidelines regarding mold maintenance is the purpose of this guideline. Proper mold maintenance must be instituted and followed by customers.