Mold manufacturers in China
Trying to find a reputable mold manufacturer in China can be overwhelming and time-consuming.
With so many options available, it's hard to know who to trust.
Topworks is a mold manufacturer in China that you can trust. We provide a one stop service with quick delivery and high quality standards.
Many people assume that mold manufacturers in China are going to be of poor quality.
However, a huge number of companies- including multinational corporations- still choose to buy such plastic molds.
Does that mean these companies are naive or making a mistake?
Of course not.
In fact, Topworks plastic mold company, as one of the Top mold manufacturers in China, is capable of making some of the best molds on the market- for a much lower price( 35% COST LOWER,15 BUILDING DAYS LESS) than European and American companies can possibly offer.
China has seen a steady increase in the number of manufacturers of plastic injection molds as the industry has grown to be globally competitive.
Not only do Mold manufacturers in China have the skills required to make superior injection molds, but we also possess excellent English skills for technology and business.
That extends into the Topworks marketing departments, too- most of our sales staff have a strong grasp of CAD drawing, and the technical capability to choose the right mold building project for you.
This allows them to speed up the communication process between Topworks and the customer.
When making a new plastic injection mold, not only in China but all over the world, the process usually starts with a rendering of the final product drawing.
After reading the drawing, engineers can then adjust how to build the mold based on things like the size and structure of the intended parts, the choice of material and how to keep the cost as low as possible – all while considering everything the customer asks for.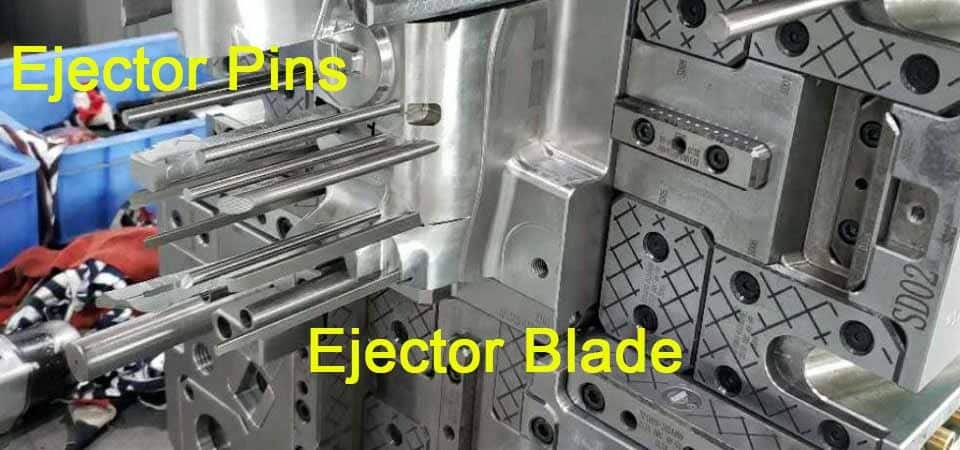 Our factory has worked with multiple European and American companies for many years now, so all you need to do is send us your drawings- we'll be happy to carry out a test to show you what we have to offer.
Mold manufacturing has been around in China for over 30 years, meaning there are plenty of high-quality manufacturers operating today.
Many China mold makers possess the same skills and experience as their western counterparts.
While those injection mold manufacturers in China may only be paid around 65% of what they could make doing the same job in the US, they will still produce top-quality molds that you can really rely on.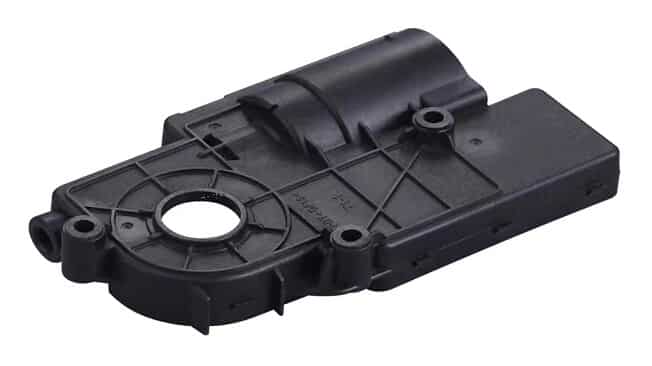 How should I go about choosing mold manufacturers in China?
To clarify, the reason why a lot of US and European clients are declining to get their plastic injection mold from China is mainly that they are often more affordable (up to 35% cheaper than in their country).
It should not, however, be the only factor you evaluate when weighing your options- you should also consider the following as a second factor to make sure that the mold manufacturers in China you choose are likely to provide you with a comprehensive task when it comes to developing the mold.
Can they afford to serve customers worldwide?
Consumers who used the service earlier and gave us their recommendations
Tool steel quality
The China mold factory manufacturing plant and their gear are of an industry standard.
Measures for quality control and validation
If you opted for a service provider who doesn't understand what they are dealing with, you may not have to waste your time.
Ability– will the China mold maker be able to carry out the entire task themselves, or will they have to employ a third party to help them with it?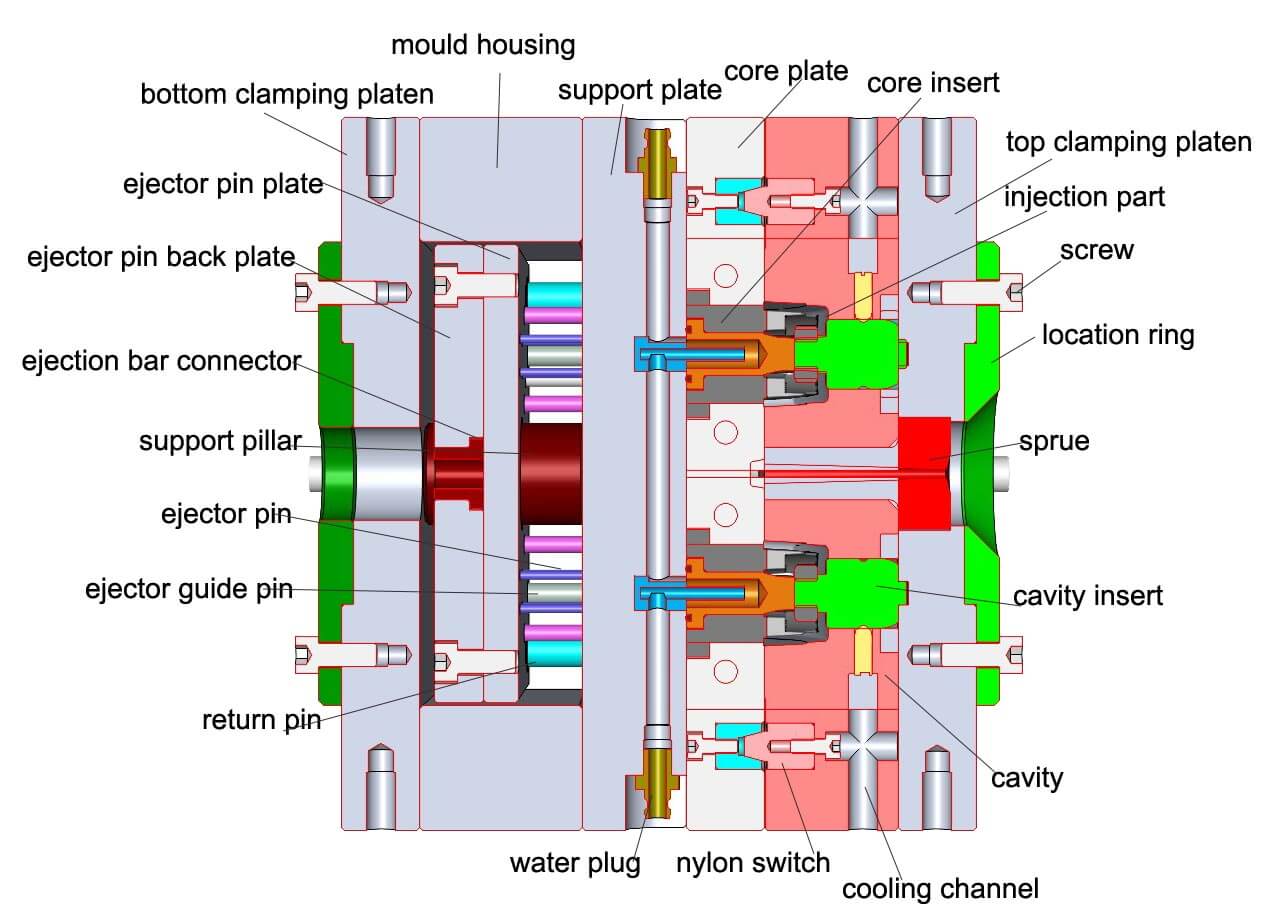 The process of China mould making
A design engineer is generally responsible for drawing a component pattern of the new part before the china mold factory can start the actual production of the mold. This blueprint gives the toolmaker an idea of what the new component will look like, so he can start designing the mold before proceeding with the work.
In order to design a mold in a way to replicate the finished part very precisely, the specifications of the final part must be carefully reviewed. By performing the initial design on the computer, the mold designer who worked at mold manufacturers in China can get accurate results.
The designer of a mold has to consider not only the gate on the part, but also the flow of water in the mold, to decide where the parting line will be on the part, and also to determine how the parts will be pushed out of the mold.
Once these decisions have been made, the actual machining steps then begin. There are a variety of operations that need to be carried out in order to make a mold, the raw metal blocks need to be cut into rough dimensions.
To obtain exact dimensions, precision machining is required, with this precision machining, this machining generally entails milling operations, grinding, drilling, and the use of electrical discharge machining or EDM.
The process of using the lathe to polish the surface of the mold once it has been completed.
There have been several trials done to determine how well the mold is able to produce good parts in an appropriate cycle time.
China mould making tips
It is a prevalent understanding that injection molds are as varied in profile, complexity, and size as are the parts they are used to produce.
The most simple form of injection molding involves two pieces of steel plates (core and cavity plate) that can be easily installed in a small injection machine and which can also be molded using directly cutting the impression of the article to be molded into the steel.
More complex injection molds made by China mold companies will have more cooling channels for controlling the temperature and means for ejecting the moldings.
A sliding block may be provided for undercut sections of the part, unscrewing devices for moldings that have a screw thread, and plastic in the runner of the mold may be kept hot to provide a good fluid path.
For the purpose of ejecting the moldings after injection molding, there are sometimes hydraulic devices installed, and sometimes compressed air is applied.
The process of the production of an injection mold generally begins with the design and construction of the mold. Care must be taken to optimize the design of the components so that they can be molded by China mold makers, and then it must be ejected in the construction of the mold itself.
Then, if necessary, it will be tested in the China mold factory and, if necessary, modified before the mold production department is entrusted with producing the mold.
Steel is traditionally used to manufacture molds, and it is still the most common material that is used.
Cavities and core inserts are crafted from high-quality tool steel that can be hardened as needed.
Ejector pins and other ejectors are made with hard tool steel when it comes to the ejection systems, so the same goes for the guide pins and bushes as well.
The molding housing, or bolster, is made of mild steel that is softer than the hard steel.
In fact, in the production of the mold, it is best to use this grade of steel for all the parts that do not have to endure frictional wear and tear, as it results in minimizing the mold builder's costs.
Also, the steel grade must be selected carefully so that the surface finish required matches the demand is.
In the past, like some other molders, injection mold manufacturers in China have been unwilling to accept other materials, such as POM, PVC, on the basis of the assumption that the abrasive action of the plastic passing through the mold will gradually wear away the surface polish.
Thermosetting materials and compression are what happen in this process, and the process of making transfer molds is nearly always hardened and chromium plated.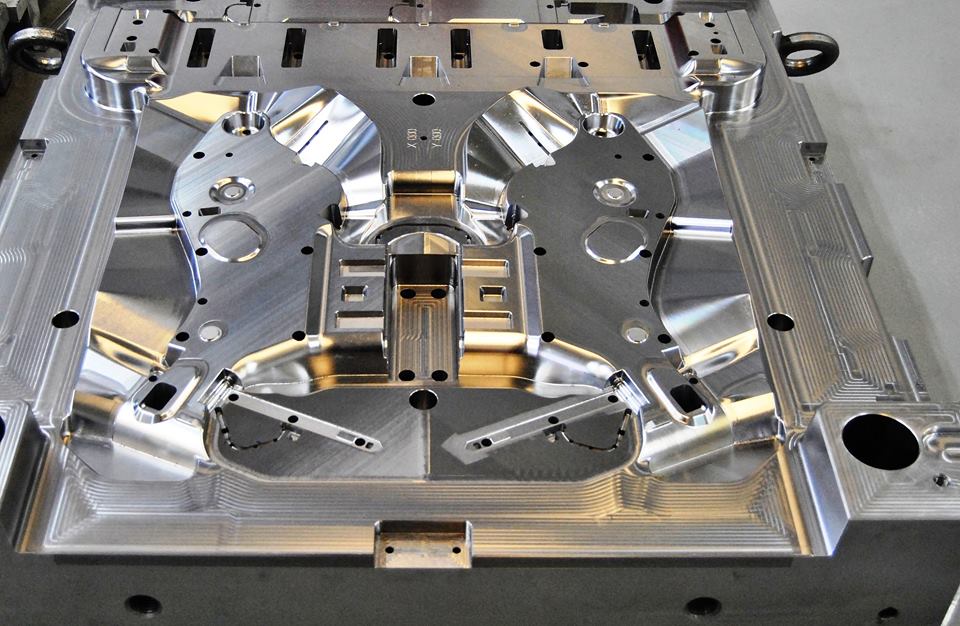 In retrospect, thermoplastics have little abrasive action, and therefore most of the time, even when runs have run as high as one million or more, soft materials have been used after hardening, especially for household ware plastic mold.
These materials include aluminum, brass, zinc, aluminum-zinc alloys (Kirksite).
The two last materials are ideal for prototype work since they can be cast easily from them using machines.
You need to always look for the best possible mold when it comes to long-run products. Such molds are very costly. However, their cost per unit item is calculated out of ten and one hundred thousand items per mold, which is very small.
Over a long period of time, the value of a well-made mold will grow, and in its turn, the cost of the mold will rise. This is because a well-made mold will not require frequent repairs, while the value per unit of the finished product will be very high.
Nowadays, more and more customers want injection mold manufacturers in China to make prototypes so they can evaluate the market and then ask them to make several thousand pieces of the mold design with hardened steel.
A prototype mold is exactly what its title suggests, a mold that is being created to serve as a prototype for a product.
In rare instances, from a product mold from China, one could find a way to make a long production run, but this is never a matter of course in a business world.
The good thing about a prototype mold is that it teaches us a lot about how molds should be manufactured and makes us a lot more confident that we will produce a good mold, but that is probably the extent to which a prototype mold can be helpful.
China Mould Classification
China Mould Classification is generally classified into three general categories:
prototype molding (25 to 1,000 pieces)

Production molding (from 1,000 to 10,000 pieces)

High volume molding (from 10,000 to 2,000,000 pieces)

China Prototype Moulds
Creating a prototype thermoplastic injection mold is one of the preliminary steps in building a new product.
To evaluate the properties of the resin for injection molding and the set-up requirements for the mold, original prototypes have to be produced from the resin to monitor the dimensional control, the set-up process, and the setting of the mold.
In certain products, prototype moldings are designed to meet specifications for product Quality Control testing. Therefore, they are generally used for product quality control testing and (occasionally) as the basis for the initial market testing requirement.
As China prototype molds are intended to mimic the production part before launching a production run, they can be used as a relatively inexpensive learning device to point out and correct potential design issues or material selection issues before moving forward on a production run.
An existing prototype mold may be fabricated utilizing an existing mold frame, interchangeable soft cavity inserts, manual loading and unloading systems, and a simple cooling system.
The construction of china production molds utilizes a low-cost mold base and hardened tool steel cavities; the cavities should be machined into predefined shapes and sizes on demand according to specifications at established production rates.
The mold must allow for the ease of repair as well as facilitate the escape of trapped air and volatile materials during the molding cycle employing facilitating the venting of the cavities.
In this context, a production mold must also incorporate an automatic ejection system and thermoplastic melting temperature control for continuous cooling, ensuring shorter cycle times, lower costs, and consistently high quality.
China High Volume Production Moulds
For the China moulds to fully meet the requirements of production tools, the molds must have multiple cavities and be composed of interchangeable mold components. In addition, an efficient high-volume production mould made in China should be easy to maintain and be designed to be resistant to adverse outside forces.
For instance,
How often do you begin dismantling a mold only to discover too many inserts that are not numbered or labeled with positions?
What about slots for pry bars?
Could jack screw holes be useful in the removal of cavities?
A well-configured mold can help minimize the risks of its design and construction and prevent corrosion and erosion. In addition, a customized preventative maintenance program can be incorporated, as well as surface coatings.
| Comparable Standard | | | | | Delivered Hardness (Surface) | |
| --- | --- | --- | --- | --- | --- | --- |
| LKM | AISI | JIS | W.Nr | ASSBA | HB | HRC |
| LKM P20M | P20Modified | 一 | 1.2311 Modified | | 260-350 | 26-38 |
| LKM2311 | P20 | 一 | 1.2311 | | 280-325 | 29-34 |
| LKM738 | P20Modified | | 1.2738 | | 290-330 | 30-35 |
| LKM738H | | | | | 330-370 | 35-40 |
| LKM738 MH ESR | P20Modified ESR | 一 | 1.2738 Modified ESR | 718H | 341-400 | 36-43 |
| LKM838HS | P20Modified | — | 1.2738 Modified | | 330-380 | 35-42 |
| LKM 808 ESR | P21Modified ESR | — | 一 | | 360-415 | 38-44 |
| LKM2083 | 420 | SUS420J2 | 1.2083 | S136 | Annealed to HB 240 (max) | |
| LKM2083H | | | | | 280-320 | 29-34 |
| LKM2083 ESR | 420Modified ESR | SUS420J2 Modified ESR | 1.2083 Modified ESR | S136 SUP | Annealed to HB 250 (max) | |
| LKM2316 | 一 | — | 1.2316 | | Annealed to HB 250 (max) | |
| LKM2316H | | | | | 丨 265-340 | 27-36 |
| LKM2343 | Hll | SKD6 | 1.2343 | | Annealed to HB 229 (max) | |
| LKM2343 ESR | HllESR | SKD6ESR | 1.2343 ESR | | Annealed to HB 229 (max) | |
| LKM2344M HH | H13 Modified | SKD61 Modified | 1.2344 Modified | 8407 | Prehardened to HRC 37-43 | |
| LKM2344 | H13 | SKD61 | 1.2344 | | Annealed to HB 229 (max) | |
| LKM2344 ESR | H13ESR | SKD61ESR | 1.2344 ESR | | Annealed to HB 229 (max) | |
| LKM S7M | S7Modified | 一 | 1.2357 Modified | | Annealed to HB 229 (max) | |
| LKMC1100P | JISC1100P | | | | | |