YOU IMAGE,WE FINISH!
Low Volume Production (200 pcs), One Stop service
Best Price (30% Lower), Quick Delivery (10 Days Less)
Plastic Mold And Injection Molding Company
We, Topworks(Hehexiang) Plastic Mold Company, are a China-based company in Huangyan,Taizhou(a plastic mold and plastic manufacturer hub) dedicated to offering Custom Made Plastic Design, Plastic Mold, and China Injection Molding Services.
We inject over 10 years of experience into every project we take on, and our passionate, qualified and skilled group of professionals is enthusiastic about plastic injection molding and your requirements.
WHAT OUR CUSTOMERS SAY
"I'm glad to inform you that all plastic parts are perfect!!! We are delighted, and therefore there are good chances to continue our relationship for any coming new project."
"Steven is an excellent professional with great knowledge and technical practice."
"Steven is a very detail-oriented project manager and engineer who can solve problems creatively and also provides excellent service. It was a pleasure working with him."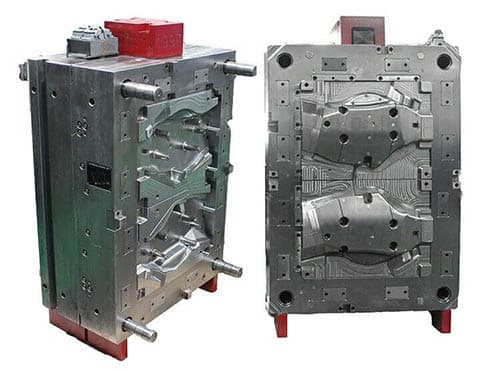 Plastic Mold and injection molding Markets We Serve:
Computer/Business Equipment;
Medical
Industrial;
Packaging – Food/Beverage;
Construction;
Lawn & Garden;
Machinery;
Consumer Appliance;
Electronics/Electrical;
Agricultural;
Household Utility Ware
We believe in treating our clients with respect and faith;We grow by means of creative imagination, innovation and uniqueness;We incorporate sincerity, reliability and business values into all aspects of our company performance.
To make plastic better and build long lasting relationships with our customers and clients and supply excellent customer services by means of innovation and cutting-edge technologies.
Global expansion in the field of tooling and injection molding industry, and develop a strong base of key customers.Boost the resources and funds of the business to back up the growth of products and services. To create excellent fame in the field of tooling and injection molding industry and turn into an important participant in the marketplace.
To provide top quality solutions that go beyond the anticipations of our esteemed clients.
Why Topworks(Hehexiang)plastic mold

Topworks have injected more than 10 years of experience to assure our customers only the best and innovative tooling and plastic injection molding solutions of top quality.
With our 5 parts assurance, Topworks is the No. 1 choice for our customers who have partnered with us because doing so comes with added advantages.
In this business, we have countless competitors, but what has made us more prosperous and recognized in all these years?

Topworks is committed to meeting our consumers' needs and demands positively and ensuring customer loyalty at any point of your relationship with us;
We also integrated a specialist English-speaking team to address consumer problems.
Topworks is committed to delivering service without compromising, and we know how crucial it is to please our clients.
By providing molds which last long life, we have succeeded in exceeding the expectations of our customers.
Indeed, every organization wants a top-of-the-range product at a fair price, and Topworks strategically price its goods, ensuring that all molded products and plastic mold sold are fairly measured for the different needs of our consumer.
You will be reimbursed for every coin without compromises on the quality of our products.
The price at which our goods are sold is parallel to the service we deliver.
And all our goods are positioned methodically for competitive market prices.
The fact that we can deliver our premium goods at competitive prices is also why our consumers prefer us, not our rivals.
Topworks strictly tracks any plastic molding step: design, steel, machining, bench work … and any conceivable problems inside molding tools that could impact efficiency.
We also inspect molds to find any flaws and guarantee long-term plastic items of high quality before shipment of plastic molds.
We are now a plastic mold business with ISO 9001: 2008 certification for excellent performance because of our outstanding jobs.
A PROFESSIONAL AND DEDICATED TEAM
We are proud that Topworks staff are not only well skilled but also professionally competent.
Our committed 65-member team comprising construction, engineering, QC, and distribution has the technological skills and experience to understand the plastic mold specifications and requirements.
With credibility and integrity, the team works together to ensure that our consumers only get the best.
In addition, all engineering members of our team can both write proper English and speak fluently to ensure sufficient professional coordination for a deeper understanding of the plastic mold project.
Our team will guide you on your behalf and tackle every detail, even though you do not have a perfect plan for plastic molds and plastic parts.
So, it's going to make your project go gradually and become effective.
By approaching our friendly team today, wait no longer, make a move, and enable us to be your secure, trustworthy partner in plastic mold.