Contract plastic manufacturing is the process of manufacturing plastic products by third- party suppliers. This can be done through an organization that produces products in bulk, through a company that specializes in contract manufacturing, or even a smaller organization that specializes in injection molding.
Outsourcement has become increasingly popular due to the increased efficiency and cost savings offered by China injection contract manufacturing. The production of injection molding in China reached 30.72 million tons in 2021- an increase of 1.77 million tons or 6.1% from 2020, and is expected to reach 32.1 million tons in 2022.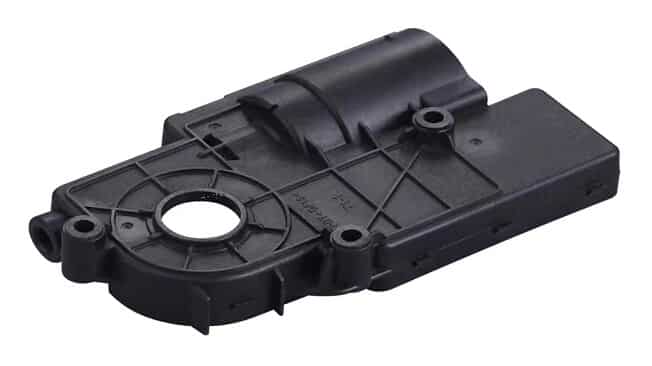 Although it can be difficult to choose the right China injection molding company, there are a few things to consider.
why choose Chinese injection molding contract manufacturer
The advantages of Chinese plastics injection molding manufacturers include:
They provide a higher level of service and quality than traditional manufacturers.These include: 1) The ability of the plastic product to be assembled before it is shipped. 2) A group of Chinese tooling engineers who have been trained both in manufacturing and part design development. 3) To minimize delays due to customs and shipping procedures. 4) almost free design.
They can provide customized injection molding solutions; this includes

The ability to produce a injection molded product customized for your business;
The ability to use their experience in the manufacturing plastics industry, as well as software development and systems design;
They are often cheaper than the suppliers outside of China- this can help you save money on your product by outsourcing to China contract manufacturers. You can get high quality plastic products at a reasonable price by choosing a contractor that is familiar with manufacturing products for specific brands. You can also be certain that your order will arrive on time for accurately by working with a reliable China injection molding supplier.
China injection molding supplier can provide more efficient production than if the supplier conducted its own manufacturing; They can offer you a wider range of options, including manufacturing and assembly facilities in other countries; They provide wide-ranging services : design,prototype and development, project management, marketing support…
Many Chinese contract manufacturers are experienced in producing a variety of products, which means they can provide more specific instructions for each product.
They have a good reputation: Some China injection molding contract manufacturers boast a very good reputation when it comes to quality. This is due in part to the fact that they take pride in their work , the complete injection molding supply chain in China, reliability and professionality.
"I'm glad to inform you that all plastic parts are perfect!!! We are delighted, and therefore there are good chances to continue our relationship for any coming new project."
"Steven is an excellent professional with great knowledge and technical practice."
"Steven is a very detail-oriented project manager and engineer who can solve problems creatively and also provides excellent service. It was a pleasure working with him."
Steps to Take Before Sourcing Contract Manufacturing in China
When outsourcing to a contract manufacturer, there are a few important steps that should be taken before making the decision.
Define Your injection molding Goals
When it comes to manufacturing, there are always a few key things that you want to keep in mind.
First and foremost, your goal should be to produce the best quality product at best price.
You also want to make sure that your costs are manageable so that you can continue making profit. However, these two goals don't necessarily have to be at odds with each other. In fact, by outsourcing your manufacturing process to a contract manufacturer, you can get both of these goals accomplished at the same time. This will allow you to save money on both fronts while still producing high-quality products.
Injection molding chooing: 6 considerations
Make sure that you identify a China injection molder who will meet your manufacturing needs when you do not have a lot of time to spare to get products to market. Sharing information with your injection molder can be very helpful when making crucial choices throughout the process.
1.Technology Production Capabilities.
Before you begin any injection molding project, it's crucial to verify whether you can pick a reputable molder who is capable of providing quite a few presses in varying sizes. It might also be vital to understand your service provider's limitations with finishing your job at a given time or size.
The partner who possesses the proper equipment and implements the latest technology will be able to help you easily and quickly increase or reduce production so supply and demand can be met without having to locate and work with a new MNA. This can conserve time and money.
Plastic injection molders have managed to differentiate themselves because of the most recent technologies and approaches. Advanced design expertise provides them a competitive edge above international manufacturers. As a comeback, high-tech manufacturing and lights-out processes have more significant impacts within the plastics industry.
Although it has made improvements in reducing costs and improving turnaround times, it has also allowed part manufacturers to decrease the possibility of defects and increase quality.
2. A Broad Range Of Solutions
When it comes down to injection molding, part design and prototype are often functions pertaining to services that aren't often provided by other country injection molders, or are brought into the process too late to create any price or scheduling efficiencies. This is a remarkable fact considering manufacturers often value design as an important means of decreasing overall manufacturing costs.
Because tools manufacturing have evolved so much over the years, early steps in the engineering process play a major role in determining the success of a product's budget and overall design. The toolmaker is in charge of working with the customer in the earlier phases of the generation cycle when it comes to research and development.
3. Continuity of Quality
If your parts need to meet strict safety and quality standards, it is important that you partner with an injection molding company who can provide the necessary inspections and quality control. Inspection processes vary from company to company, but typically some form of inspection is required for all types of parts,like plastic raw material,steel info and package details.
High safety and quality standards are necessary for any manufacturing process, but they are especially important when it comes to injection molding. Parts that meet these stringent requirements often require a lot of hand-checking by the manufacturer, which can be time-consuming and expensive.
Injection molding is a precise process, so even the slightest mistake can lead to a faulty product that could injure or even kill someone. That's why it's important to partner with an experienced injection molding company who can help you ensure your parts meet rigorous safety and quality standards.
Injection molding companies have the experience and equipment to properly inspect your parts for potential defects or failures,Some products have strict requirements for flame retardant, and common flame retardant standards for plastics on the market: HB、V-2、 V-1、V-0、5V in UL 94 and EN 45545. By working with a skilled injection molding company, you can ensure that your products meet the high safety and quality standards demanded by customers.
4. Customer Service & Communication
A long-term business-to-business relationship requires the extra element of exceptional customer service and communication. Especially with complex injection molding parts, these relationships can be difficult to maintain if either party isn't able to keep up with the demands.
In order for these relationships to thrive, both parties must put in the extra effort to ensure that communication is open and clear, and that each party meets their respective obligations. This is crucial in order to maintain a strong working relationship over time.
Many businesses have specific needs that cannot be met by the average supplier. For example, a company that manufactures medical devices may need specialized components and materials need very high flame retardent standard, while some other need UV stabilization material. In order to find a supplier that can meet your unique needs, it is important to understand your industry and what materials and components are typically used in your field.
Additionally, it is important to speak with experts in your industry who can provide guidance on what products and materials are best suited for your project. By working with a supplier that understands your industry and challenges, you can ensure a successful project.
5. resin selection
The material is one of its most visible features. The right resin selection can make all the difference in the appearance, feel, and durability of a product. Choosing the wrong resin can lead to poor quality, excessive waste, and even accidents,like fire. It's important to work with an experienced injection molder to ensure that the material you choose is the best for your project.
Choose a resin based on your product's intended use. resist materials are ideal for products that will be exposed to sunlight or heat; these resins often have high UV resistance ratings. silicone materials are perfect for products that will be used in wet or dry environments; they offer good flexibility and resilience- making them ideal for products with contours or details.
Filler materials and other additives can be used to enhance the properties of parts. Experienced injection molding engineers can help you select the best additives for your part. This includes factors such as strength, heat resistance, and durability.
6. The cost
Manufacturers have to take into account numerous factors when looking for the best injection-molding partner. Price is always a top priority, and calculations of ROI are necessary in order to make the decision. Other important factors include the supplier's capabilities, delivery times, customer service, and quality assurance.
Customers typically have specific price ranges they're willing to work within, but they also want their partners to provide them with high-quality parts at a fair price. Companies that can meet both of these needs usually have the edge in negotiations.
Manufacturing a part is a complex process that requires many different elements to come together in order to produce a quality product. Many of these factors can affect the price of the part, including the type of material used, the number of steps involved in manufacturing it, and the equipment required.
It's important to consider all of these factors when deciding on a price for a part, since a long-term relationship with a supplier is more important than just choosing the lowest price option.
Why those important for injection molding cost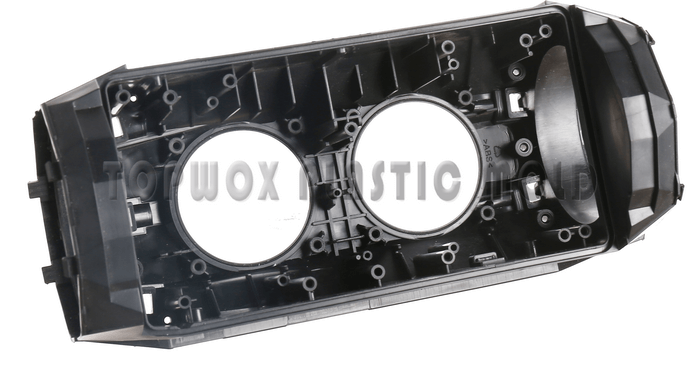 Part size- bigger parts mean a bigger mold, which means that bigger steel will increase the steel cost for the injection mold.
Part design- the more complex a part is, the more detailed the mold has to be. Some complicated parts will require special features to be added, such as lifters or sliders. Therefore, you should be open to advice from your mold maker and see if there's anywhere that you can alter the part design to save on injection mold costs.
Materials: Depending on the part material of choice, the injection mold will have to be made of a particular material. For instance, if corrosive plastic-like PVC is to be used, the mold will have to be stainless steel to avoid any damage, ultimately bump the price up.
Part finish requirements- where parts have high gloss surface requirements, then more expensive steel and precise technical polishing will be vital, adding to the price.
Production volume- higher volume molds need more cavities, and so the mold will be larger. They also require a higher steel grade to last for longer, which impacts the injection mold cost.
Country of manufacture- different countries have different wage rates. If your mold is made in a country where labor costs are low, then you'll naturally save money. In China, the average cost of an injection mold is around 40% less than in western nations.
Poor design can lead to products that are not safe or effective. Material selection can also have negative consequences, such as creating environmental pollution or producing products that are not durable. In addition, poor design and material selection can result in increased costs and lower quality.
Understand the Risks of injection molding from china
When outsourcing to a contract manufacturer in China, the risk is sometimes high. The injection molding manufacturer in China may not be able to meet your needs as well as you may not get the quality control or warranty that you need. Furthermore, if something goes wrong with the injection molding process, you may end up taking responsibility for the entire project.
1.Understanding the Chinese Injection Molding Contract Manufacturer Risks is key to mitigating potential risks and ensuring a successful project.
2.A well-executed project plan is essential to minimizing risks, while still meeting the required specifications.
3.Close communication and coordination with the contract manufacturer is crucial in order to avoid any unforeseen issues or delays.
4.The use of quality control procedures and checklists can help ensure that all plastic parts are delivered on time and in accordance with specifications.
5.Regular reviews of injection molding project milestones can help identify potential problems early on, allowing for appropriate action to be taken before they become serious complications.
6.Ensuring a proper insurance policy is in place will protect both the client and contractor in the event of any unforeseen accidents or issues.
Research Chinese injection molding Manufacturers
When you want to find a reliable and affordable contract manufacturer, China is often the first country that comes to mind. And for good reason – Chinese injection molding manufacturers are known for their low costs and high quality. But with so many manufacturers to choose from, how do you know which one is right for your project?
Here are a few tips on how to research Chinese contract manufacturers:
Check their injection molding experience. How long has the company been in business? Do they have experience with your type of product? If you are buying a component part for a new product, it is a good idea to check the company's experience with that product.
Read online reviews. What do other customers say about the company? Are they happy with the quality of their products? Is the company taking care of their customers? Check out the company's reputation. What is the company's reputation in your industry? If a company has a bad reputation, you should think twice about whether to buy from them. 、
Ask for quotes from multiple injection molding manufacturers from China. This will help you compare prices and find the best value for your project. If you are looking for a China company that will build your product, do not buy from each of them. Instead, ask for quotes from as many manufacturers as you can. Don't put all your eggs in one basket. This way you will be able to compare prices and find the best value for your project.
Get in touch with the China plastics company directly. This is a good way to get an accurate idea of what they can do for you. The contact information on their website or in a letter may be wrong. If that happens, call them and ask them if the information is correct.
Review the injection molding Contract Manufacturing Agreement
Contract manufacturing is a process where a company contracts with another to produce products or services. This can be beneficial for the company because it allows them to outsource certain tasks, while also guaranteeing quality control and customer service. In order to ensure a successful contract manufacturing agreement, both parties need to understand the basics.
both parties should agree on what will be produced. This includes defining the product or service, as well as the specifications.
both parties should agree on the payment terms and price terms.
both parties should create specific timelines for completing tasks and ensure that all deadlines are met. and each one should have a clear understanding for what is a completing time for injection molding is a multistages project.
both parties should make sure that any disputes are resolved satisfactorily and without further delay.
Request Samples and Visit Factories
When it comes to making decisions about what products to buy for your store, it pays to do your homework. Requesting samples and visiting factories is a great way to get first-hand information about a product and the company that makes it, SEEING IS BELIEVING. This will give you a chance to see the products and facilities first-hand, and to meet the people who would be working on your orders.
Visiting factories can be especially informative. You can see the manufacturing process firsthand and talk to the people who work there. This gives you a good sense of the company's commitment to quality control. It's also a chance to ask questions about the product and get more details about lead times, minimum order quantities, and other important factors.
Requesting samples is also important, of course. This allows you to evaluate the quality of the product for yourself. And it's a good way to gauge how responsive the company is to customer inquiries.
Types of Chinese plastics Factories
There are several types of Chinese injection molding factories. The most common type is the family-run business. These injection molding factories are typically small, with fewer than 50 employees. They are often run by a single family, and they produce a variety of goods. These businesses usually have a low level of technology, and they often use manual labor.
Another type of Chinese factory is the state-owned enterprise. These injection molding factories are typically large, with more than 500 employees. They are owned by the government, and they produce a variety of goods. These businesses usually have a high level of technology, and they often use automation.
The third type of Chinese factory is the foreign-owned enterprise. These injection molding factories are owned by companies from other countries, and they often produce a single product or service. They usually have a high level of technology, and they often use automation.
Why need contract manufacturing experts for your project
If you're thinking about starting your own business, contract manufacturing might be the perfect solution for you. With experts at your disposal, you can get the manufacturing process started quickly and safely. Here are some tips to help you get started:
Choose a contract manufacturer that's right for your business. Make sure you research the company thoroughly before contracting with them. Find out their experience and track record with manufacturing projects.
Understand the contract manufacturing process. Before beginning any project, be sure to understand the steps involved in contract manufacturing. This will help ensure that everything goes as planned and that there are no hiccups along the way.
Protect yourself from potential pitfalls during contract manufacturing. Be sure to have a solid plan in place for any potential problems that may arise during manufacture- this includes things like missed deadlines or incorrect product specifications.
Final words
There are many reasons to choose China for your next injection molding product. The cost of labor and materials is cheaper in China, there is a large pool of skilled workers, and the Chinese government is supportive of foreign investment. Additionally, China has a developed infrastructure and is located near many other countries in Southeast Asia. These factors make China an attractive option for companies looking to reduce costs and tap into new markets.