OEM stands for original equipment manufacturer, while ODM stands for original design manufacturer.
The difference is that OEMs make products that are designed and produced by other companies. An OEM company can be a contract manufacturer or an original equipment supplier (OES).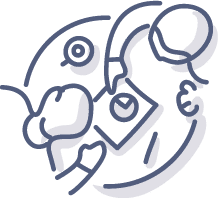 An ODM is a company that designs and produces its own products under the brand from the other company. It's important to note that an ODMs are not just vendors, but also partners who have deep knowledge of their clients' business model and market. As such, they can help you to develop products that meet your exact requirements.
What Does OEM Mean?
OEM stands for "original equipment manufacturer," and it's a term you'll come across in many industries. The term refers to a company that produces parts and equipment that may be marketed by another manufacturer.
In the automotive industry, OEMs are companies that produce parts for other manufacturers. For example, General Motors buys steering columns from Delphi Automotive Systems, which is an OEM for GM. Other automakers also use Delphi's steering columns in their vehicles.
The term can also refer to aftermarket parts, such as replacement tires or filters. An OEM tire is one that's manufactured by the same company that makes tires for original equipment in new cars (like Michelin makes tires for Volkswagens). If you buy an OEM replacement tire, it should be identical to the one that came on your vehicle when it was new. An aftermarket replacement tire might not meet those standards because it's not made by the same company that made the original tire.
pros:
Pro1: The products offered by the OEM are genuine. As the products are original, the quality of the item is also excellent.
Pro2: The products manufactured by the OEM companies are more reliable and durable.
Pro3: The products produced by an OEM are cost-effective as well.
cons:
Con1: There is no customization made available in these types of models.
Con2: There is less chance to offer heavy discounts as compared to other models.
Con3: It is not possible to get individual services in the OEM model.
What Does ODM Mean?
An Original Design Manufacturer (ODM) is a company that designs and manufactures a product, as specified and eventually branded by another firm for sale. Usually, the ODM is located in a country or region different from where the product is marketed.
An OEM manufacturer provides private label or white label products to companies around the world. A private label product is one that has been produced for one company, but is then sold under another brand name. The originator of the product may be the brand owner or not (depending on local law).
In the electronics industry, Original Equipment Manufacturers are producers who supply components to major companies like Sony, Samsung or LG Electronics etc. They also produce complete products for major brands such as Apple or HTC etc.
pros
ODM is faster and helps reduce costs.
ODM allows for a greater range of product designs to be developed in a shorter time span.
ODM reduces the number of suppliers and improves customer service.
ODM gives companies more time to focus on core business areas to offer businesses a competitive advantage.
cons:
loss of control over product design and quality,
delayed delivery times, higher transportation costs and
less flexibility over production methods and schedules.
Final words:
If you're looking for a quick, actionable answer to what an OEM or ODM is and how it differs from one another, this may be a helpful resource. If you're looking for deeper insights into what these terms mean, however, you'll probably need to do a bit more digging.