Tooling costs are extremely hard to estimate because of the variety of designs and steel types available.
Tools can range from a thousand dollars to many hundreds of thousands of dollars depending on these factors, as well as the size of the part being molded and how many cavities are being molded at one time (called cavitation).
Tooling cost
Today, moldmakers are charging in the area of $55 per man-hour to build molds.
The average time for building a mold is around 1,000 hours.
So, an average mold will cost around $55,000 to build, not including cost of steel (another $5,000).
While these may represent average costs, it is not wise to depend on them for a specific project because of the many variables already listed.
Most moldmakers will be happy to give a "ballpark" figure that can be used for budgetary purposes, without the potential customer running the legal risk of asking for a formal quote but never intending to release a purchase order at that time.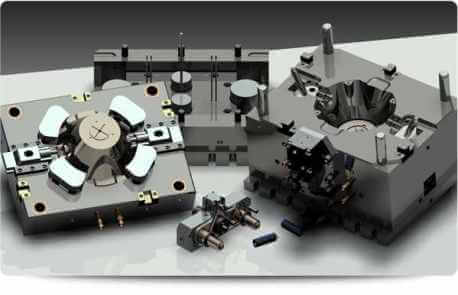 Tooling costs may or may not be included in the manufacturing cost estimates.
They may be paid for by a special fund dedicated to total tooling costs for a specific plant site.
Regardless of how the tooling is funded, there is a definite cost associated with building molds and secondary tools for a specific product design.
Standard Practice
In most cases, tooling (mold) charges are not amortized over a specific volume.
This is because volumes never stay fixed and are continuously changing as market influences change.
To keep from having to constantly adjust manufacturing costs based on these changes, molders normally treat the cost of tooling as a separate issue.
Usually the billing practice for tooling costs requires that the customer pay a third of the cost as a down payment to the moldmaker, a third upon delivery of the mold to the molder, and the final third within 30 days of tool acceptance by the customer.
This practice keeps the moldmaker from being burdened with funding the initial building of the mold and risking loss of capital, which can run into hundreds of thousands of dollars.
The toolmaker (moldmaker) is responsible for building a mold that is capable of producing a specific product to print.
There are many variations to this procedure, however, and it makes good sense to determine ahead of time just what the moldmaker is responsible for and what constitutes an "acceptable" mold.
For instance, if the customer dictates the amount of shrinkage to be used in calculating mold dimensions, the moldmaker cannot be held responsible if the molded part dimensions are incorrect.
Amortizing Tool Costs
If tooling costs must be amortized, for whatever reason, it is usually done so over the first year's production run, which has been negotiated and guaranteed by the customer.
That way, even if the parts are never produced, the molder and moldmaker are paid for their involvement. This practice results in unusually high costs for the first year's molded parts, with each part absorbing a portion of the total tooling costs.
If the run is only a few hundred pieces, each piece may become so costly it cannot be sold. This is the primary concern regarding the amortization of tool costs.
Maintenance Costs
Whether tooling costs are amortized, or paid for up front, there is a need to address everyday maintenance charges for upkeep of the mold. As a rule, this will result in an annual charge that is equal to approximately 8% of the original tool cost.
For example, if a mold costs $50,000 to build, we can assume that we will spend approximately $4,000 every year to maintain that mold.
This money is used for such things as waterline hoses, ejector pins, lubricant, damage repair, and other items required to keep the mold running in top condition.
This money can be included in standard overhead charges, added to the original cost of the mold, or billed for as the items are activated.
If the volume of production is great enough, the charges can be added to the piece price (amortized) and absorbed by the molder as required.
China Injection Mold Cost
Many buyers who purchase injection molds from China are solely focused on saving money.
However, this isn't the right attitude to take, since you'll ultimately want a mold that works properly and is reliable, instead of just being cheap.
How much a plastic mold tool will cost is dependent on several different factors.
You should, therefore, request the information when getting a quote.
The checklist below details the various areas of interest that you need to consider when purchasing a mold:
How many check dimensions are required on the print- this will determine the cavity complexity, as well as the part tolerances
Surface finishes which will be necessary
Number of necessary tight tolerances and their requirements
Any required functions in mold operating, such as unscrewing or lifters.
Balanced cooling requirements- these can determine tolerances.
Part resin
Number of cavities in the part, determined by tolerances and part volume required
Tool type, e.g. hotrunner, two plate, or three plate
the size and complexity of its parts,
the gating direction
the tools steel used
the mold accessories brand
an estimated cycle time
and a guaranteed lifespan.
For instance, a three plate or hotrunner may be more expensive at first, but unlike two plate tools, they don't need anyone to operate them or separate the runner.
This will mean that you save money on the piece part price, even though the tool cost is higher.
With this information in hand, you will be able to calculate the costs for yourself, and see just why some companies set their prices higher or lower.
When you have answered all of those questions, you'll want to figure out the amount and type of materials and components that you're going to need, and use supplier catalogs to come up with a total cost.
While all of these costs will eventually be recouped once a certain number of parts have been produced, it's important to note that the real cost will also have to take into account the manufacturing process and the molding cycle as well.
Don't put the full responsibility for tool buying on your purchasing department, though. That's because there will likely be factors that they don't fully understand.
Make sure that you determine and specify your tool requirements in full before you start the buying process.
Ideally, you'll want to choose the right tool for the lowest cost, produced by an experienced and knowledgeable molder.
Why those important
Part size- bigger parts mean a bigger mold, which means that the steel cost for the injection mold will be increased.
Part design- the more complex a part is, the more detailed the mold has to be. Some complicated parts will require special features to be added, such as lifters or sliders. You should therefore be open to advice from your mold maker, and see if there's anywhere that you can alter the part design to save on injection mold costs.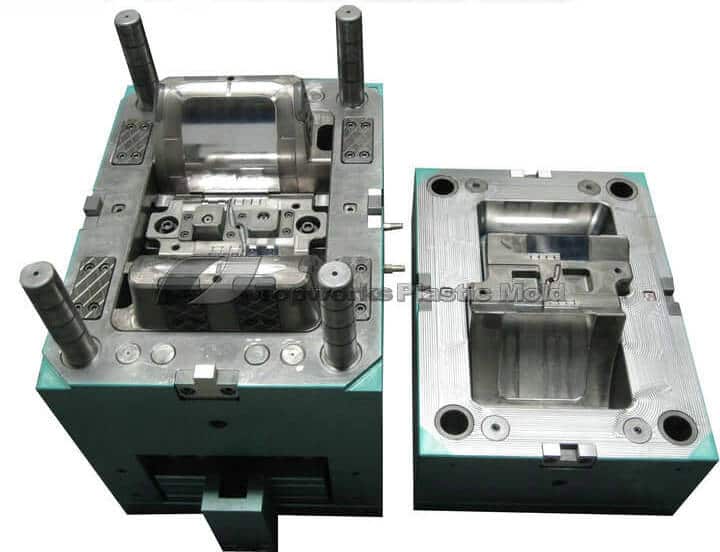 Materials-depending on the part material of choice, the injection mold will have to be made of a particular material too. For instance, if a corrosive plastic like PVC is to be used, then the mold will have to be stainless steel to avoid any damage- which will ultimately bump the price up.
Part finish requirements- where parts have high gloss surface requirements, then more expensive steel and precise technical polishing will be vital, which further add to the price.
Production volume- higher volume molds need more cavities, and so the mold will be larger. They also require a higher grade of steel to last for longer, and this has an impact on the injection mold cost.
Country of manufacture- different countries have different wage rates. If your mold is made in a country where labor costs are low, then you'll naturally save money. In China, the average cost of an injection mold is around 40% less than in western nations.