Selecting the right supplier is crucial when you want to develope a new injection molding product. To ensure a successful project, first of important,it's important to prepare the right questions and provide detailed information. In this blog post, we'll walk you through the key points you need to discuss with your potential injection molding supplier.
3D drawing or samples
Product Description
Material Requirements
Quantity
Flame retardant grade
Production Timeline.
CAD Files or Technical Drawings
Quality Standards
Surface requirements
Packaging_and Shipping
Budget
Additional Services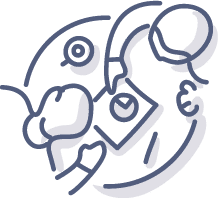 3D design or samples
Design Evaluation: A 3D drawing or sample allows the injection molding manufacturer to evaluate the design of the part or product. They can assess factors such as complexity, wall thickness, undercuts, draft angles, and other design elements. This evaluation helps determine the feasibility of manufacturing the part using injection molding and identifies any potential design issues or modifications required for successful production.
Tooling Considerations: Injection molding requires the creation of molds or tooling, which are used to form the parts. By examining the 3D drawing or sample, the manufacturer can assess the complexity of the part's geometry and determine the appropriate type of mold and tooling required. This evaluation influences the cost and time involved in manufacturing the molds, which directly impacts the overall quote.
Estimating Production Parameters: Accurate quotes for injection molding involve estimating various production parameters, such as cycle time, number of cavities in the mold, and the overall production volume. By examining the 3D drawing or sample, the manufacturer can assess these factors more accurately, leading to a more precise quote. This information is essential for calculating the production costs and determining the feasibility of the project.
Quality Assurance: With a 3D drawing or sample, the injection molding manufacturer can identify any potential quality issues in advance. They can analyze features like surface finish, dimensional accuracy, parting lines, and any other specific requirements. This helps in ensuring that the final manufactured parts meet the desired specifications and quality standards.
Product Description
You need tell you maker for what kind of a plastic material you want for your product. And this Information include the colors, the surface finish and other requirements. And sometimes the supplier can help you choose the best material you need from their experience. And from your budget.
Material Requirements
The first and most important information customers need to tell their maker is the plastic material they need. There are so many kinds of plastic material available on the market. Each has it has its character. Some materials are hard, others are softer, and some are used for high-temperature applications. Well, some others are used for very low-temperature applications. Some components must be used on a special demand, like UV resistance or flame retardant demands. So, The mold maker must know first what you want.
Electrical Resistivity: Empowering Plastic for Electrical Insulation and Conductivity
Elastic Modulus: Unleashing the Stiffness and Rigidity of Plastic Materials
Density: Exploring Weight and Buoyancy in Plastic Materials
Impact Resistance: Fortifying Plastic against Sudden Forces
A case
Plastic Injection Molded
Material: Clear Polycarbonate, transparent when molded
Approximate volume: 59.2 cubic centimeters
Approximate weight: 70.5 g
Features are per 3D CAD files of part number 11****** and same revision.
Quantity:1000 pcs per batch
Surfaces must lie within the specified geometric tolerance zone at 20 degrees Celsius.
Maximum flash on surfaces 0.1mm
Material must have UL Flamability rating 94V0, 94V1 or 94V2
Gate and ejector pin as needed inside the specified zone. See Sheets 3 and 4 for zones.
Quantity
The quantity of products that customers want is another key factor. The tooling cost is very high. So if you want a large production, the price per unit will generally decrease. So the customer needs to specify the exact quantity they need. Also, the customer needs to tell the specific packing and label demands. This factor will have an impact on the final cost.
Flame retardant grade
If the product will be used in environments with increased fire safety risks, it's vital that its flame retardant grade be specified. Flame retardant grades vary widely so selecting one specific to your application is key to selecting a successful plastic material solution.
Customers should identify their desired flame retardant grade along with any safety requirements for purchase from Chinese suppliers. If unsure, consultation should take place between them to identify an individualized flame retardant solution suitable to their individual requirements.
UL 94 V-0: the highest flame retardant rating for plastics,self-extinguishes within 10 seconds after being exposed to a flame.
UL 94 V-1: self-extinguishes within 30 seconds after being exposed to a flame.
UL 94 V-2: self-extinguishes in 30 seconds after being exposed to a flame,flaming drips that are allowed to burn for up to 60 seconds.
UL 94 5VA and 5VB: higher level of flame resistance and resistance to dripping
UL 94 HB:
Production Timeline
Customers should outline any special production timeline requirements they have. Lead times for custom injection molded products vary based on numerous factors, including product complexity and mold size/shape/material specifications.
Customers should work closely with their Chinese supplier to determine an optimum lead time that meets their particular requirements. Be mindful that shorter lead times could result in higher prices due to having to speed up manufacturing processes more rapidly.
CAD Files or Technical Drawings
Sharing any available CAD files or technical drawings of your product is vital in helping suppliers accurately quote and plan for projects. Customers should provide comprehensive drawings or CAD files of the item they require – these should include all pertinent dimensions as well as any design specific requirements or preferences. It's best if files created via 3D software like IGES are formatted as compatible formats like PRT.
As part of their collaboration, customers should work closely with their Chinese supplier to ensure the product design fits with their specific requirements and tolerances. To do this, customers should communicate any special tolerances or functional specifications they need fulfilled for optimal product design and functionality.
Quality Standards
Inform the supplier if your product must meet specific quality standards or certifications. This will ensure that the product meets required standards.
Suppliers should be informed of how the parts are assembled, preferably with assembly drawings or photos, along with requirements for key dimensions and notification of the quality standards for the supplier.
Surface requirements
The surface finish of a product can be critical for its appearance and functionality. Customers should specify any specific surface requirements, such as a glossy finish or a matte finish.
It's also important to specify any specific texturing or engraving requirements, as these can have a significant impact on the appearance and functionality of the product. Customers should work with their Chinese supplier to determine the best surface finish for their specific needs.
Packaging and Shipping
As to packaging and shipping your product, it's essential to communicate your preferences clearly to your supplier., it's essential to communicate your preferences clearly to your supplier. This will ensure that your product arrives at its destination in good condition and on time. Be sure to describe your preferred packaging method like MAX load,inner package,and any shipping requirements such as destination, timeline, or shipping provider preferences.
Budget
Additionally, if you have a specific budget for the project, it's important to share this information with the supplier. This will help them provide you with a quote that fits your financial constraints. You may also require additional services such as assembly, post-molding operations, or surface treatments. Be sure to let your supplier know if you need any of these services so that they can plan and quote for those services.
Additional Services
Injection molding additional services may include post-molding operations such as assembly, silkprinting,decorating, packaging, and labeling. Other services could involve mold maintenance, mold modification, and mold rework. Some injection molding companies may also offer value-added services such as engineering support, material selection assistance, and project management.
Contact Information
Lastly, provide your full name, company name, email address, phone number, and preferred method of communication to ensure that the supplier can contact you and keep you updated on the progress of your project. Remember that clear communication and asking the right questions are crucial for a successful project.
Take away
In conclusion, providing your injection molding supplier with detailed information on your product, material requirements, production timeline, quality standards, packaging and shipping requirements, budget, and contact information is key to the success of your project. Remember to ask the right questions and clarify any concerns you may have. A good supplier will be happy to work with you to ensure that your project is a success.