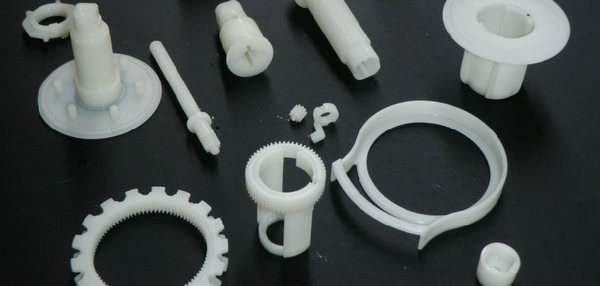 Rapid prototyping
Rapid prototyping is a layer processing technology and a kind of synthesis technology of CAD and CAM.Unlike traditional machining, it can produce complex shapes with micro characteristics of the work piece and dramatically reduce design time and costs.Rapid prototyping has the following important features:
It could create any complex 3D geometry entity. Due to the principle of discrete / stacking forming, it can simplify the very complex 3D manufacturing process to a 2d process. The more complex the part is, the more obvious it displays the superiority of RP technology. The RP technology is particularly suitable for complex cavity and complex surface manufacturing
The renewed part design and processing can be quickly obtained by modifying or restructuring a CAD model for just a few hours, which displays the outstanding characteristics of rapid manufacturing.
Without any special fixture or tool it could complete the complex manufacturing process for rapid tooling and prototype parts
Rapid prototyping technology has realized the two advanced target of mechanical engineering: 1.the integration of material extraction (gas, liquid solid) process and manufacturing process, 2. the integration of design (CAD) and manufacturing (CAM).
Combined with the Reverse technology, CAD, network, virtual reality, it becomes a powerful tool for new product development.
Therefore, rapid prototyping technology plays an increasingly important role in the manufacturing field and will have an important impact on this industry.

Its main application includes:
Design and functional verification
RP technology can quickly convert CAD model into a real part and this process can easily verify the rationality of the design idea and the product structure. The Traditional method need complete a whole process from the drawing, process design, tooling to manufacturing with long time and high cost. Direct production without verification maybe invites a great loss for the initial design fault.
Verification for manufacturing, assembly, inspection and market promotion
The design and manufacturing verification of automotive, satellite, missile should adopt the RP method at the beginning for it will greatly reduce the system design and manufacture difficulty. For complex parts, The R.P. can be used to determine the optimum process of RP. In addition, it is an effective communicate way from design to manufacture, likes providing a few product samples for marketing promotion.it has become a concurrent engineering and agile manufacturing technology approach.
The direct production of small batch and special complicated parts
High strength engineering plastics can be directly and quickly used for plastic parts fabrication. And the complex metal parts could be directly made of rapid casting metal
Rapid tooling manufacturing
RP prototype could be used for manufacturing various kinds of fast tooling, such as alloy mold, silicone mold, metal injection mold for the small batch parts fabrication to replace the ready products.