What's the very first image that pops into your head any time you visualize custom
plastic injection molding
products making? A big manufacturing plant with dirty assembly lines in some remote lands, producing low-quality mass-manufactured use-and-throw items? Or do you reckon about perfectly manufactured goods, designed by professionals possessing a substantial practical knowledge in the field? We are pride with concentrating on the aforementioned.
We ,Topworks Plastic Molding Company,are a
China based company dedicated to offering Custom Made Plastic Design and Plastic Molding Services
. We inject over 10 years of experience into every project we take on, and our passionate, qualified and skilled group of professionals is really enthusiastic about plastic making and your requirements. We can manufacture complete item or just components, regularly or just one-time purchases, and offer a customized assemblage, stamping and packing service when it is necessary. Our team members are skilled in their individual areas of design, mold building and manufacturing, thus no matter if you're seeking a task to have complete production or you just require a prototype trial, we can cater to your entire demands.
We had been established over the mission to manufacture plastics  better, which aim stays the motivation of everything we do.
---
Company Strategy
• Core values: We believe in treating our clients with respect and faith;We grow by means of creative imagination, innovation and uniqueness;We incorporate sincerity, reliability and business values into all aspects of our company performance. • Goal:To be a pioneer in the tooling and injection molding industry by providing enhanced solutions, partnership and profitability. • Target: Global expansion in the field of tooling and injection molding industry, and develop a strong base of key customers.Boost the resources and funds of the business to back up the growth of products and services. To create excellent fame in the field of tooling and injection molding industry and turn into an important participant in the marketplace. • Mission statement: To make plastic better and  build long lasting relationships with our customers and clients and supply excellent customer services  by means of innovation and cutting-edge technologies. • Vision:To provide top quality solutions that go beyond the anticipations of our esteemed clients.
Markets We Serve:
Computer/Business Equipment;
plastic mold machining;
Industrial;
Packaging – Food/Beverage;
Construction;
Lawn & Garden;
Machinery;
Consumer Appliance;
Electronics/Electrical;
Agricultural;
 Household Utility Ware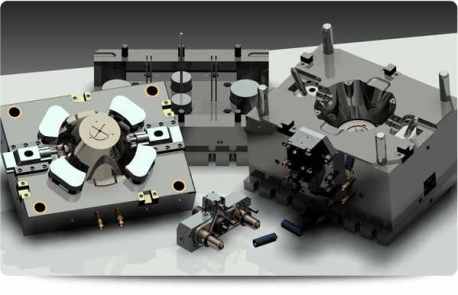 the engineering properties of the metal, which tell you how it will meet the physical and mechanical requirements of the tool, and
the methods by which the metal can be fabricated to the final required tool shape.
Plastics too offer
relatively well defined combinations of physical and mechanical properties (though not so clearly defined as those of metals), and
certain novel methods by which they can be put into a final tooling shape.
Understanding these properties and fabrication methods permits an objective weighing of the materials versus other materials for a particular type of tool service. The purpose of this book is to provide the basis for such an understanding of tooling plastics.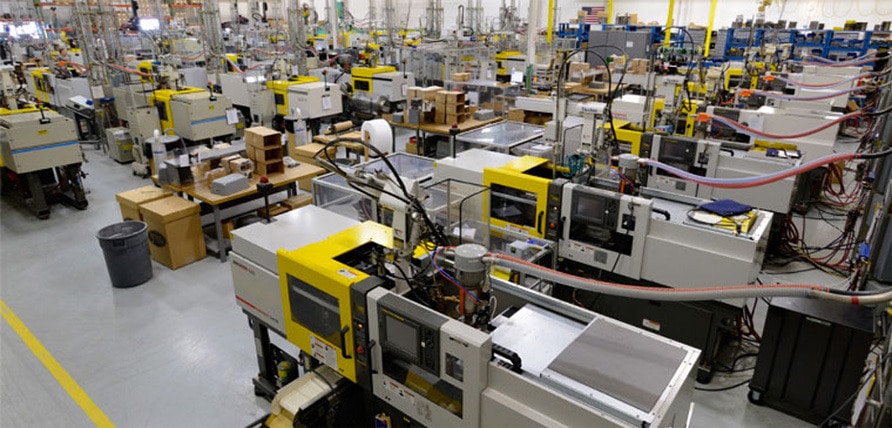 The nature of plastics materials requires that the tool engineer know somewhat more about plastics chemistry than he need know about the metallurgy of tooling metals. Consequently, the discussions of the resins involve some of their chemistry. An attempt has been made to keep this to a minimum, and to provide only that type of information that will help both in working with the materials, and in working intelligently with plastics materials suppliers. The term "plastics tooling" has come to connote those tools using plastics that can be cast, laminated or otherwise formed easily at relatively low temperatures to the final shape desired in the tool. Consequently, the only types of plastics tools are those made from highpressure laminates (industrial thermosetting laminates, e.g., "Formica" and "Micarta" ) . Although one of the first types of plastics used for tools, they primarily offer a standard sheet material of extremely high strength-to- weight ratio which can be machined to contour, usually by conventional woodworking techniques. Their major uses for the types of plastics tools are as structural support (e.g., egg-crate core constructions ) or to form a level base. The degree of commercial acceptance of a particular material or process should not be judged by the amount of space devoted to it. Some of the materials and techniques described are quite new, e.g., metal fiber-reinforced epoxies. Some techniques are even developmental, e.g., gas or electroless nickel-plated surfaces for plastics tools. The aircraft and auto industries have been the primary pioneers of plastics tooling— the aircraft industry because of (1) the relatively small volume of production parts, (2) need for speed, (3) use of relatively easily formed metals, such as aluminum, ( 4 ) preponderance of compound contours, and ( 5 ) in some cases the need for nonmetallic production tools in case of a shortage of metals. The auto industry is highly cost- and time-conscious. First of all, much auto tooling is turned over to outside shops. Duplicate models and tools which can be simultaneously sent to several vendors and used by various production shops can substantially cut production lead time. Also, the degree of styling competition urges the development of lower-cost tools which permit more frequent modification of styling.