What's the very first image that pops into your head any time you visualize custom plastic mold and plastic injection molding in China? A big China manufacturing plant with dirty assembly lines in some remote lands, producing low-quality mass-manufactured use-and-throw items? Or do you reckon about perfectly manufactured goods, designed by professionals possessing a substantial practical knowledge in the field? We are pride with concentrating on the aforementioned.
We ,Topworks Plastic Molds Company,are a China based company dedicated to offering Custom Made Plastic Design,Plastic Mold and Plastic Molding Services. We inject over 10 years of experience into every project we take on, and our passionate, qualified and skilled group of professionals is really enthusiastic about plastic injection molding and your requirements.
We can manufacture complete item or just components, regularly or just one-time purchases, and offer a customized assemblage, stamping and packing service when it is necessary. Our team members are skilled in their individual areas of design, mold building and plastic molding, thus no matter if you're seeking a task to have complete plastic molding production or you just require a prototype trial, we can cater to your entire demands.
We had been established over the mission to manufacture plastics better, which aim stays the motivation of everything we do.
---
Company Strategy
Core values

: We believe in treating our clients with respect and faith;We grow by means of creative imagination, innovation and uniqueness;We incorporate sincerity, reliability and business values into all aspects of our company performance.
Goal:To be a pioneer in China tooling and injection molding industry by providing enhanced solutions, partnership and profitability.
Target: Global expansion in the field of tooling and injection molding industry, and develop a strong base of key customers.Boost the resources and funds of the business to back up the growth of products and services. To create excellent fame in the field of tooling and injection molding industry and turn into an important participant in the marketplace.
Mission statement: To make plastic better and build long lasting relationships with our customers and clients and supply excellent customer services by means of innovation and cutting-edge technologies.

Vision:

To provide top quality solutions that go beyond the anticipations of our esteemed clients.
Markets We Serve:
Computer/Business Equipment;
plastic mold machining;
Industrial;
Packaging – Food/Beverage;
Construction;
Lawn & Garden;
Machinery;
Consumer Appliance;
Electronics/Electrical;
Agricultural;
Household Utility Ware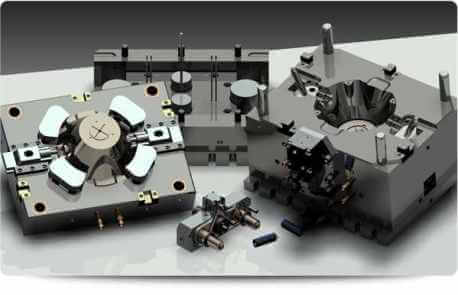 How do I go about ordering a mold?
Unfortunately, there are no fixed rules for ordering a new injection mold. As you go through the process, though, you should note down what works and what doesn't, and refer to this list of procedures the next time you place an order to make things easier.
Before you begin, you need to get your priorities right. Don't worry about the tooling at this stage- it won't really help you keep the costs down. Instead, you need to begin with an ideal product cost, along with a projected annual volume. This will be used to determine the number of cavities needed, as well as the press requirements. With these in mind, you can make an estimate of the manufacturing costs, and determine the results you need to secure a profit on manufacturing.
This information is the bare minimum you need to start creating specifications for your new injection mold. You may also be able to quote the tooling to your unique specifications at this point. You'll then have to think about shipping charges and deadlines before the production process begins, since this will have a big impact on the costs of production. It's a good idea to compare costs between Chinese and US or European molds with this in mind regularly, so you can be sure you're making the best savings possible.
Remember, the price of the mold itself isn't what's important- instead, you should think about the cost price of what will be made with the mold. The mold can be adapted based on this- for example, if you're only making a low volume of product, then the cost of the mold will make up a large share of the product price. In that case, you should try to reduce the mold price by cutting down the number of cavities, or possibly considering a non-hardened or aluminum mold. On the other hand, large volumes will mean you need a faster cycle time to turn a profit. That will mean a higher number of cavities, probably a hot runner, and a high level of optimized cooling within the mold itself. If you are able to keep up a high volume, then the mold will only make up around 5-10% of the price, and if it's well made, you'll be able to ensure it always works on the first shot, and can provide round-the-clock production for many years before it's replaced.
In addition, there are several other factors that are essential for good product design. From the wall thickness and flow length, to the amount of pressure needed and the required resin, many things need to be considered. For example, if high injection pressures are a necessity, then extra gates will be needed to take off some of the stress.
So, when consulting with mold manufacturers, it's a smart idea to ask if the company has any history with making the sorts of molds that you require. You should also look at reviews from previous customers, and, if possible, visit their facility to take a look for yourself at how they store WIP molds, and the tooling and fabrication area. This will give you an idea of how much care they put into making molds, so you can see if they are up to the job of making yours.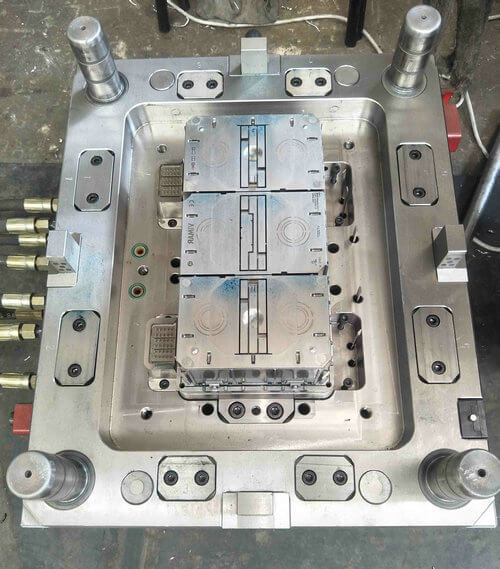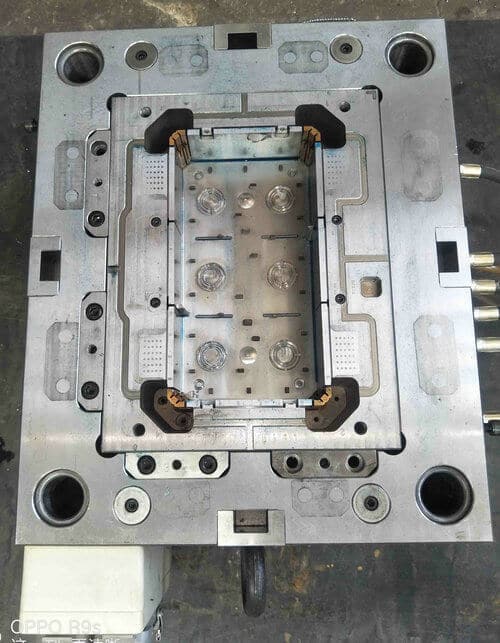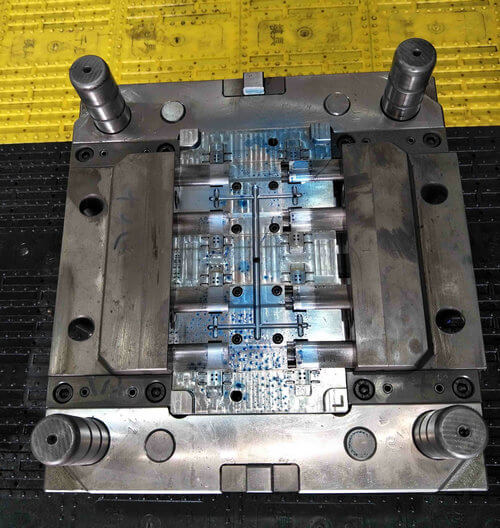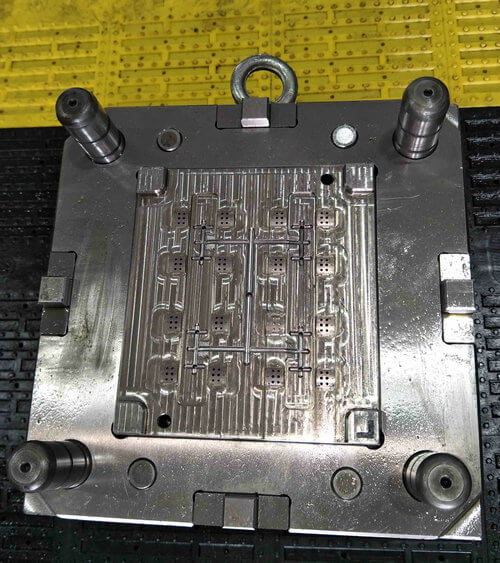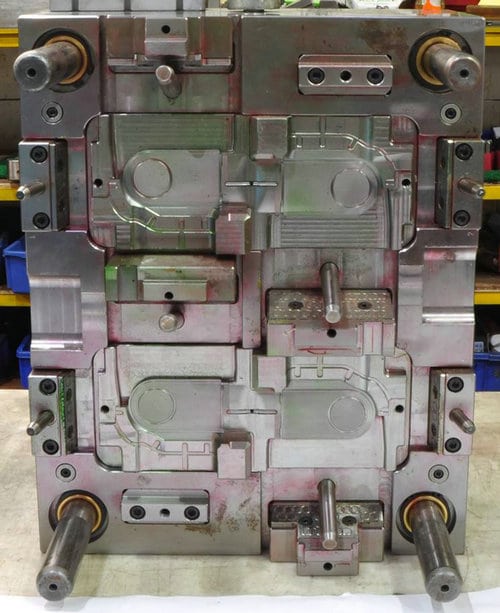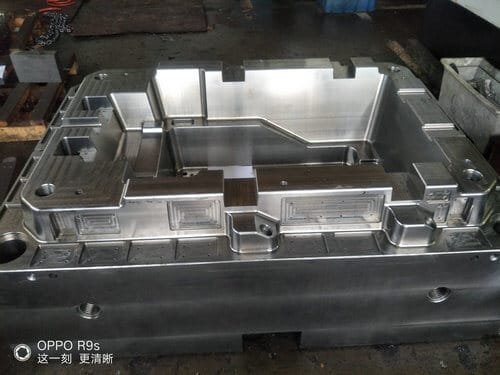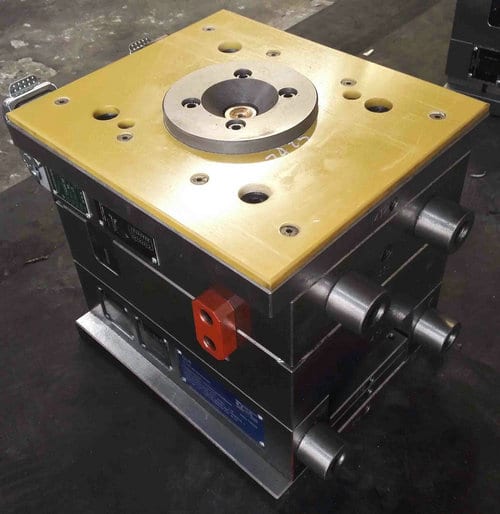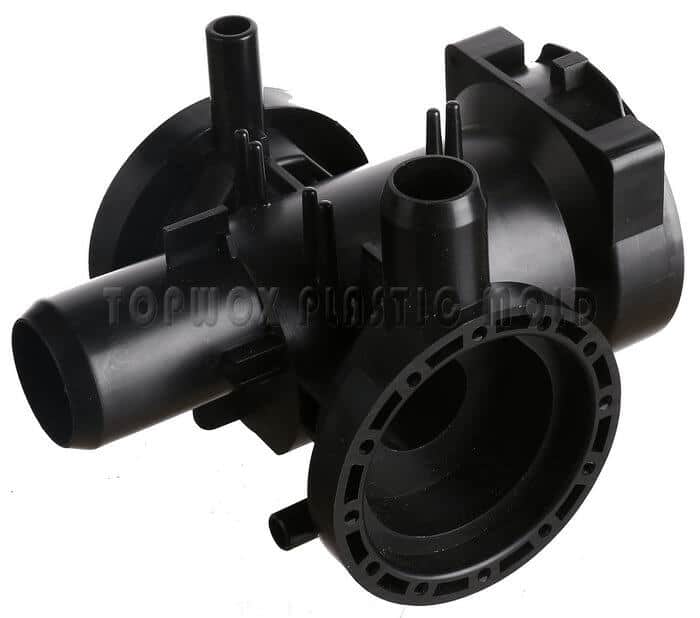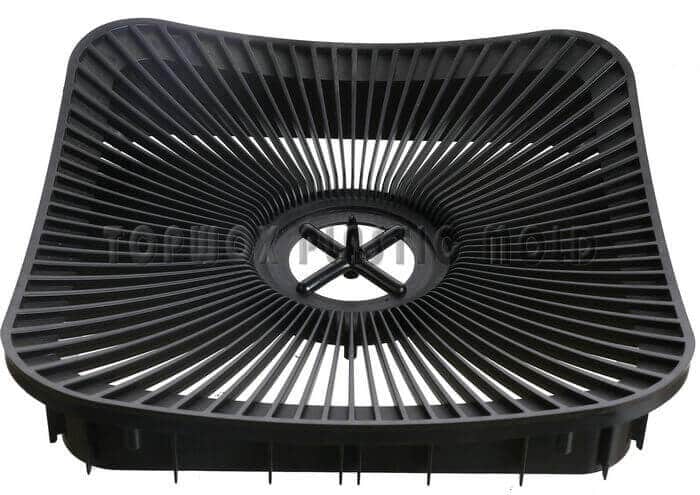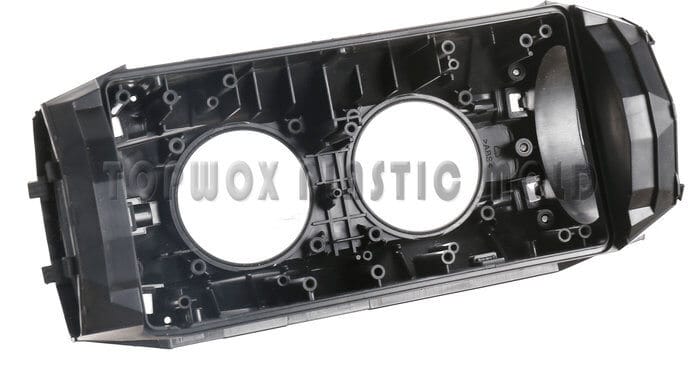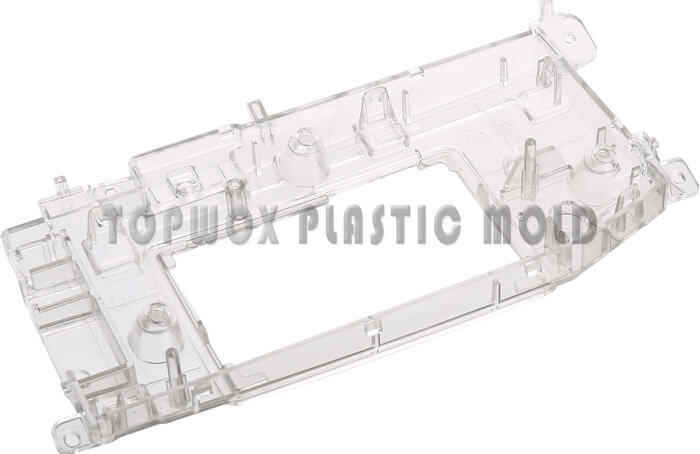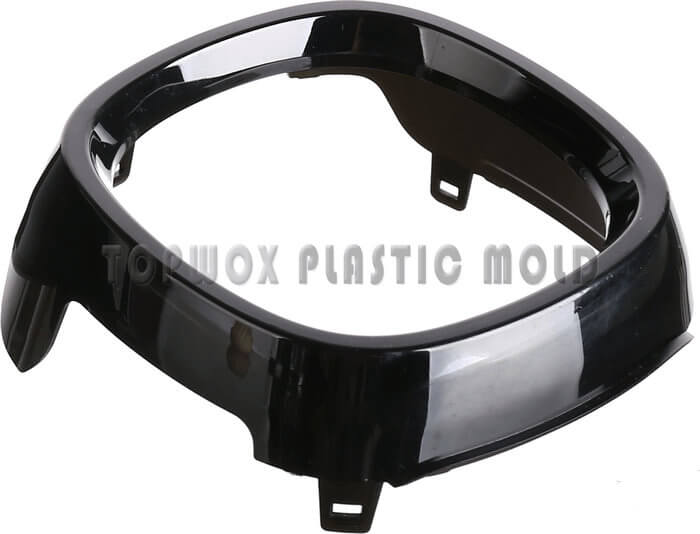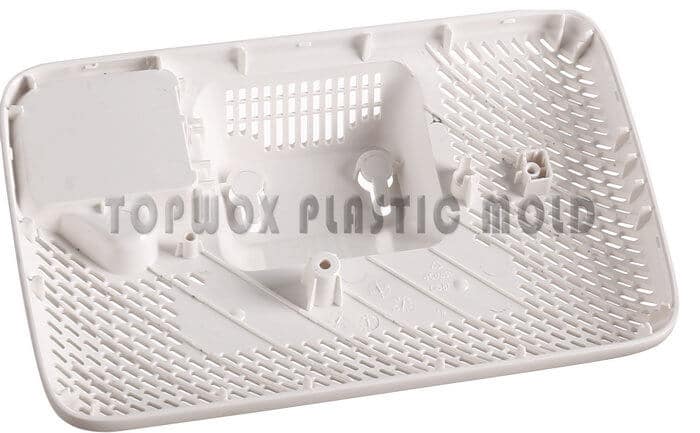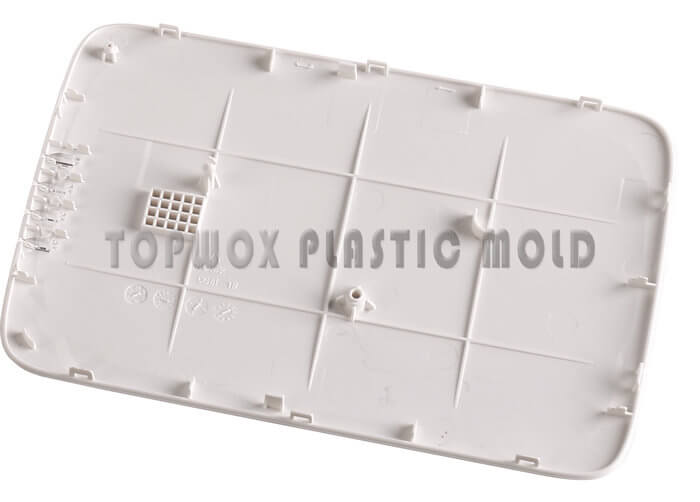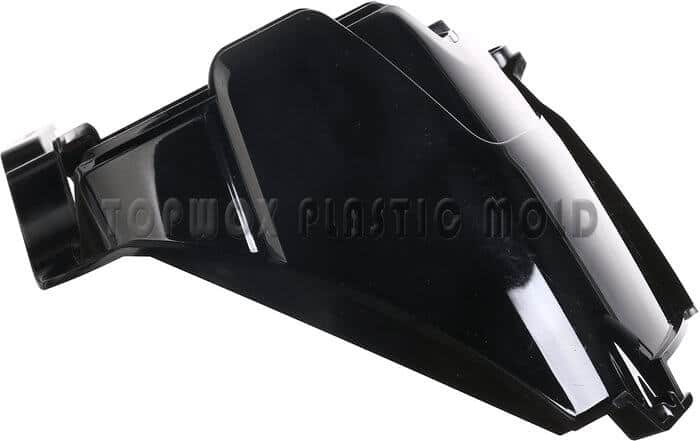 The whole new plastic component development process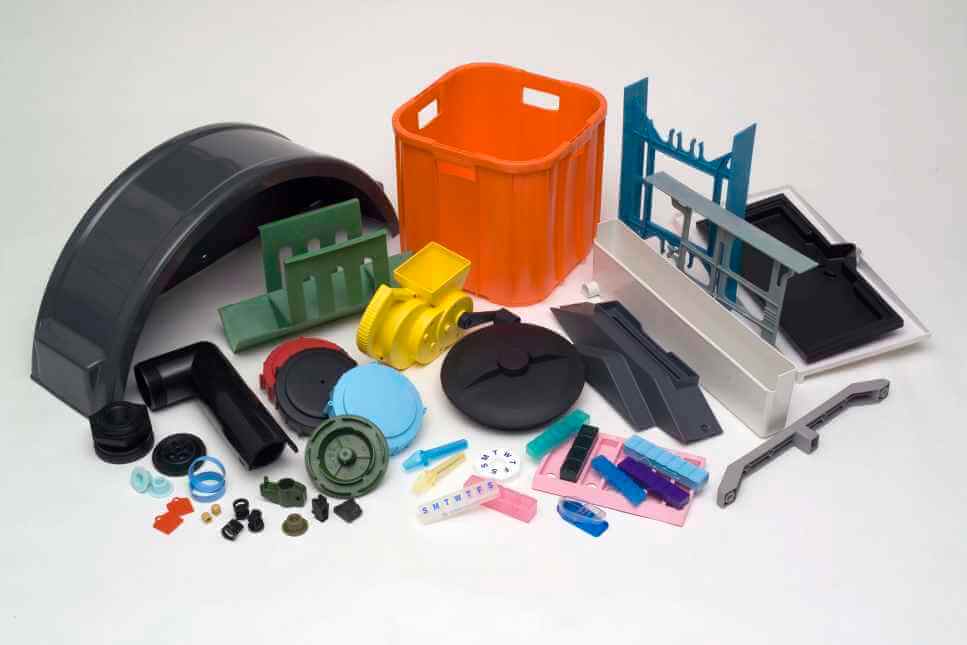 Components Design (customer might deliver finalized 3D data files)
The business of tooling gets underway with a finalized and reviewed component design. Prior to your choosing, Topworks can improve it for Design for Asian Production (TM) ahead of tooling. This allows you to get a better price allow your design will probably be suitable for Asian procedures.
Components Prototyping (if need)
Once you have your components design authenticated with a concrete made model, Topworks can make use of R.P. approach to have your components prototyped.The R.P.we employed:3D printing,SLA,SLS and machine engraving
Tool Design
On this phase, the tool is produced in accordance with the files out of your final Tooling Data Worksheet.
Mold Flow and Tool Verify
Designs for the tool is evaluated and accredited for correctness.
Tool Manufacturing
It includes Electrical Discharge Machining (EDM) and Computerized Numerical Control (CNC) technologies),lathe,driller,engraving machine…
The tool is created with details as per the confirmed design.
Initial Injections for client to check
Upon development of the injection molds, the first test shot cases will be provided by international courier service. It can get there in 3-6days.
Tool Modifications and Texturing
On this phase, Topworks finishes the tool and carries out required adjustments to make it into the accredited specifications. Modifications to get the tool to specifications (except for the design modifications, which constantly comes at an expense) are made at no cost by Topworks.
Texturing occurs right now, which can be normally the closing phase in advance of mass manufacturing.
Mass Production Export
Components are created and shipped to the buyer at this time, or the tool is shipped out for export use.
On the subject of tooling, it generally requires 35 to 40 days after getting down-payment bills for molds to be made, supposing the 3D files are accurate. If your demand is pressing, we are able to reduce the lead time to A 3 week period at an extra expense.
"T1" cases are the very first phase to check injection trials produced based on the requirements of your 3D files. With regards to the initial 3D design and how complicated the plastic components are, it's going to take generally 1 to 2 weeks, possibly for a longer time, to complete the test phase.
Manufacturing lead-time is determined by the difficulty of components, along with specifications for materials and tools, in combination with the amount the buyer wants. In case you have a schedule, please inform us of it. Usually, on an order of 10,000 pieces, we expect 14 days.
Speak to us for information on your project's schedule, because project scopes and agendas are different.
Delivery agendas depend on which approach is employed (for example, UPS, FedEx, sea shipment, or air cargo).
Should you have your own shipping forwarder, we could use your current contracts and account in an extra cost.
If you don't have ,it is also no problem for us, we are able to supply you with names of forwarders which have worked with us earlier.
Down to our experience, trials normally acquire between 3 to 6 days by international courier, 22 to 40 days by sea dependant upon the location you are.
For FOB china port, it is not preferable to use an international courier service, as the procedure is quite complicated. EMS is the perfect choice for compact, pressing transport.
Additionally, the time for customs declarations is different based on country. It is advisable to talk with your local freight forwarders.
Square music Fountain 18650 battery vape Renewable Energy Cables Plastic Injection Mold
Aluminum CircleHot Air Gun
Plastic Pipe Extrusion Rotogravure Printing Machine