Any successful method of controlling the quality and the cost of a product depends heavily on the consistency of the process used to manufacture that product. Consistency can only be achieved by tightly controlling as many parameters as possible used during the manufacturing process.
1- The environment surrounding a molding machine location has an immediate effect on the molding process. For example, the process parameter settings for a machine molding parts on a sunny day with hot dry outside temperatures may be totally different for that same job running during a rainy cold night. You can anticipate having to adjust the process to meet the environmental conditions. Some very fortunate molders work in controlled environments with air conditioning and humidity controls in order to maintain consistent process conditions 24 hours a day.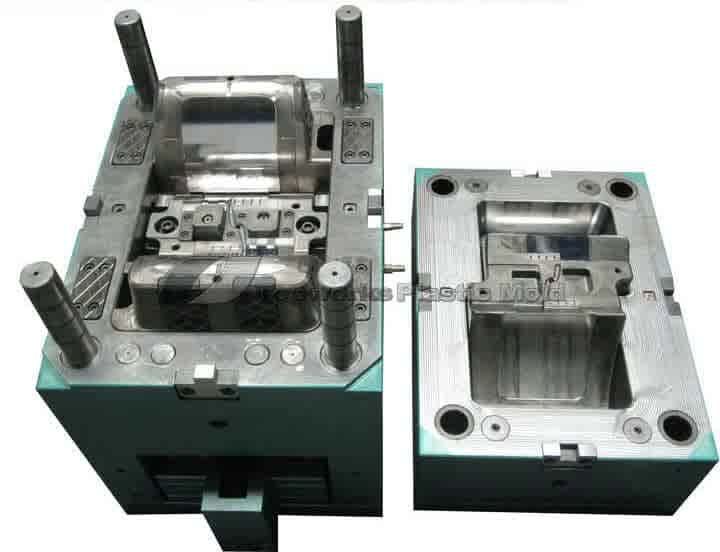 2 – Use a mold release spray only for the first few shots coming off of a brand new mold, or at the start of a production run after the mold was placed in storage. Mold releases will keep plastic molecules from bonding and create a molded part that will be susceptible to cracking or breaking. If a part tends to stick make a determination as to why it is sticking, and remedy the cause. Undercuts, rough cavity surface, inadequate draft angles, contaminated resin, and improper process conditions are the most common causes of plastic sticking in molds.
3 – Any actual dimensional inspections should only be made on a molded part once it has cooled to room temperature which takes approximately 3 hours. Although molded thermoplastic products appear to be stable immediately, they will continue to cool and shrink for up to 30 days after being ejected from the mold. Most (95%) of the total shrinkage will occur during the time the plastic is cooling in the mold. The remaining 5% will take place over the next 30 days, but most of that will happen within the first few hours after being ejected from the mold.
4 – Holding pressure settings can normally be set at half the initial main injection pressure, as a rule of thumb. Adjustments may need to be made to that rule based on a variety of conditions but it is a good place to start.
5 – Hold Time is used to hold pressure against the plastic as it cools enough to start to solidify in the mold. Once the material in the gate has "frozen" the Hold Time can be stopped, but not until then. If the Hold Time is removed too soon, the still-molten material in the mold cavity will actually be sucked back out through the gate, thus causing inconsistent part weight.
6 – Round bubbles within a transparent part means there is too much moisture in the part. Oval or elongated bubbles mean there is excessive shrinkage in that area of the part.
7 – There are three major rules of thumb to follow when making adjustments to molding parameters:
only one single change should be made at any time;
a machine must be allowed to stabilize for a period of 10 to 20 cycles after any single change is made to the process:
If a change does not solve the problem change it back again and wait 10-20 more cycles before making a different change.
8 – The overall mold cycle time is heavily influenced by the opening and closing distances of the molding machine. Each mold should be tailored to open and close only as far as necessary to get the finished parts out of the mold. Cycle times are costly, and for every second you can trim off the overall cycle you will save approximately $10,000 annually if the mold were to run continuously during that time.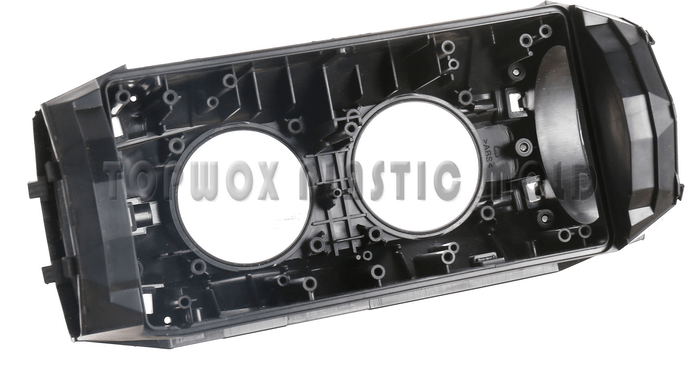 9 – Proper mold temperatures are critical to quality molding. Many molders believe that a colder mold means faster cycles and higher profits than a warmer mold. In fact, especially when molding crystalline materials, the plastic may require a slow cool down to attain maximum physical and visual properties in the molded part. Actually there are very few situations where "cold" molds should be utilized. It is best to follow the material supplier's recommendations for mold temperature settings for any specific plastic.
10 – Water flow through a mold is described as being in one of 2 methods; laminar, or turbulent. Laminar means the water flows in "stacked layers" as it moves through the lines and only the outer layers actually pull heat from the mold steel. Turbulent means the water is constantly being tumbled and mixed as it moves through the lines resulting in all of the water coming in contact with the mold steel. Turbulent flow is desired because it is 5 to 6 times more efficient and less costly that the laminar method.
11 – To determine if you have turbulent flow in your water lines you can fell the entry and exit hoses coming from the mold itself. The exit hose should be no more than 10 degrees (F) hotter than the entry hose. While that may sound incorrect remember that we are trying to maintain a mold temperature at a certain value. The ideal result would be that the ingoing water and the outgoing water would be identical. That would mean we are maintaining it. In the real world though, we can expect up to a 10 degree (F) difference in the hoses to indicate proper turbulence.
12– Creating turbulence in a mold waterline can be done using a scientific principle and formula called the Reynold's Number. This defines actual mold waterline diameters, water flow rates, water temperature, and water viscosity values.
But creating turbulence can also be accomplished easily by making sure there are flow obstructions within the waterlines. An example of a flow obstruction is using a right angled connector fitting where the water hose attaches to the mold and another at the exit site. You can also install a "baffle" device (available from mold suppliers such as DME) in the line that disperses the water through a series of baffle plates.
13- Too often a technician, engineer, or operator will be presented with a molding defect and will start turning dials, flipping switches, and adjusting timers without understanding what they are doing or knowing what results to expect.
Often, due to schedule requirements, a quick fix is desired, and the technician is pushed into a management-directed panic mode. The result is pandemonium, as attempts to correct defects only seem to make matters worse and the entire molding process quickly goes out of control.
While this is a standard scenario in most molding companies (but not highly publicized nor recognized), it does not have to be that way. The situation should be such that the troubleshooting individual (regardless of title) can objectively analyze a molding defect and determine a probable solution before making any changes. The solution should be attempted, followed by another decision. Each solution should be determined independently and rationally. There should be no guesswork, and, when necessary, assistance from outside sources should be solicited and welcomed.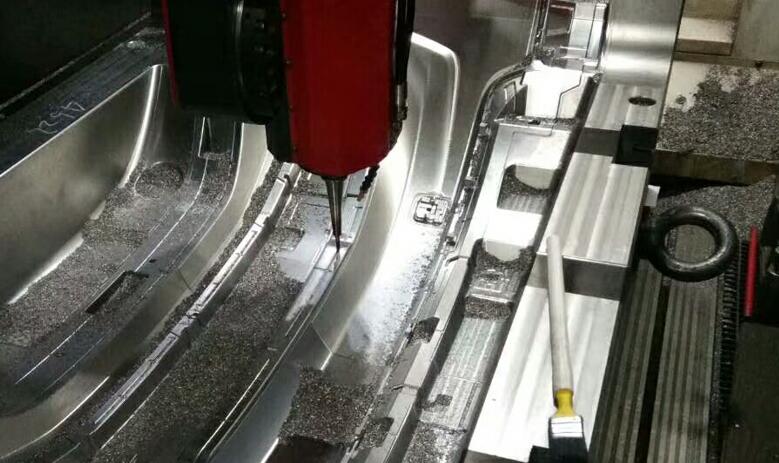 14 – There are over 200 different parameters that must be established and controlled to achieve proper injection molding of a plastic part. These parameters fall within four major areas: pressure, temperature, time, and distance, as shown below. Notice that the circles intertwine. That shows that changing a parameter in any one area may also affect parameters in other areas.
15– In life, pressure causes stress. In the injection molding process, injection pressure will create molded-in stress to the molded product. The higher the pressure, the greater the stress. And, that stress will be released at some time. There is no question as to its being released, only as to when it will be released. The greater the stress, the greater the impact on the molded part when it is released. Usually the stress releases in the form of cracking or shattering, but it can also manifest as warpage or discoloration.
16 – To minimize molded-in stress in a molded part(which later releases in the form of cracking, shattering, breaking, discoloration, or warping), we need to attempt to process the molten plastic at the lowest possible heat and the lowest possible pressure, and in the lowest amount of time. Our goal is to allow the plastic to enter the mold cavity as quickly as possible with the least amount of stress built up. Increased heat and pressure will increase stress. Increased time will increase cost. Using a material supplier's data sheet will ensure these parameters are met.